Project BunkerToren: 127 Keller kitchens
The renewal of the BunkerToren is a fact. In the iconic building in Eindhoven, 127 new-build rental apartments have been realized by Pensioenfonds Rail & OV. The tower has been restored, whereby Keller was allowed to provide all 127 rental apartments with a stylish kitchen that fits this modern project in one of the bustling cities of Brabant.
New life for the BunkerTower
In 1965 Huig Maaskant, known for the design of the Euromast in Rotterdam and the Scheveningen Pier, designed the Bunker, which would become the new place for students. The massive, concrete building was immediately an iconic appearance in the streets of Eindhoven. It is therefore not surprising that the Bunker is known throughout Eindhoven. After years of being used as an entertainment center for young people and students, it was time to close its doors in 2017. The building was dilapidated and in need of thorough maintenance. Demolition started in 2019, leaving the base standing. It's time to breathe new life into the BunkerToren. In this way, the Bunker will be restored and it will function as the city center where living, working and relaxing come together.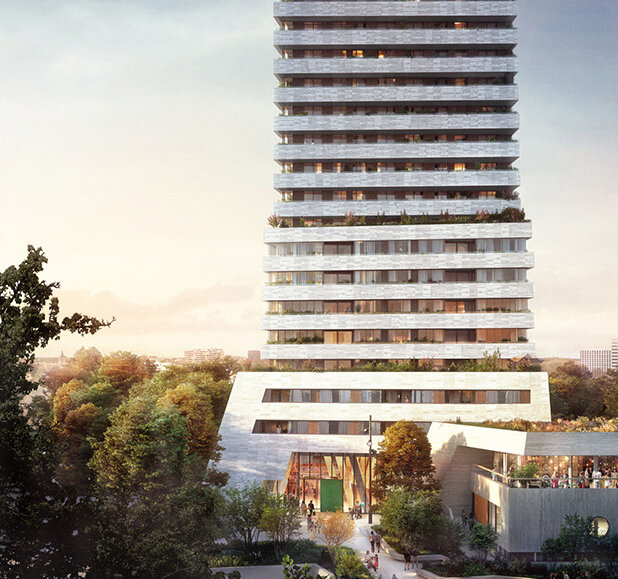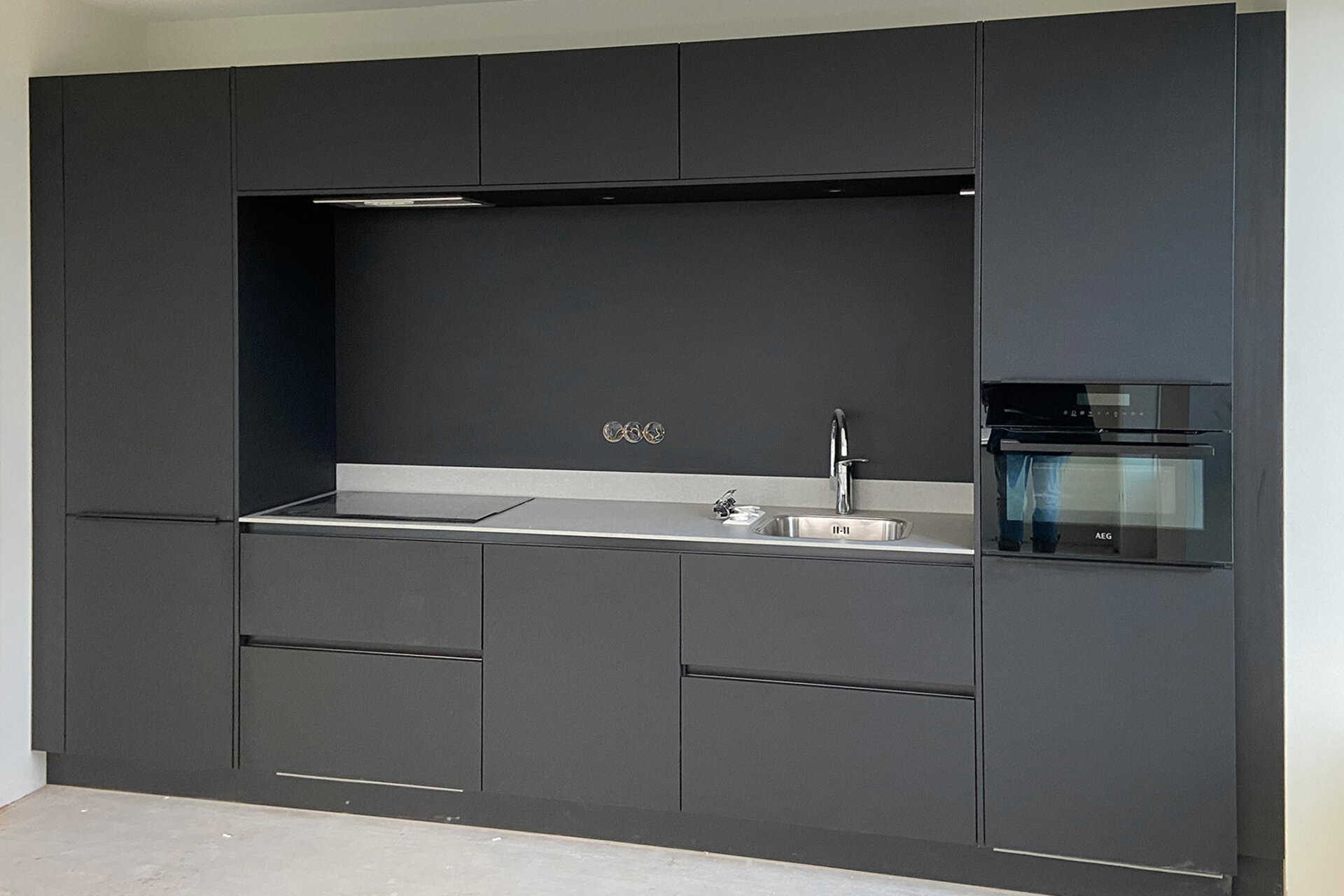 The entire project has a high-end appearance, where you almost literally live with your head in the clouds. The rental apartments are equipped with an Ultramat black Keller kitchen with an Easy Clay top. Each apartment type has its own kitchen layout. For example, there are kitchens with a niche, but also kitchens where both low and high cabinets are combined. The dark colour of the kitchens fits perfectly with the sturdy appearance of the tower. In addition to the rental apartments on the 5th to 22nd floors, the tower also houses owner-occupied houses, catering establishments and office buildings. In short, Eindhoven's pride to which we were allowed to contribute.