Keller kitchens in Compass House
One of the most recent projects realised by Keller Kitchens UK is the kitchen design for the Compass House in Stanmore, UK. The project was realised in close collaboration with contract partner Kitchens Continental.
Kitchens Continental is an independent supplier of bespoke kitchens in London with over 20 years of experience in the industry. All kitchens are designed completely to the clients requirements following extensive design consultations. An approach that seamlessly matches Keller's way of working, and that perfectly fits the needs of a project like the Compass House. The site is an old office block in an unusually shaped building that has required each kitchen to be designed individually but within a contract budget.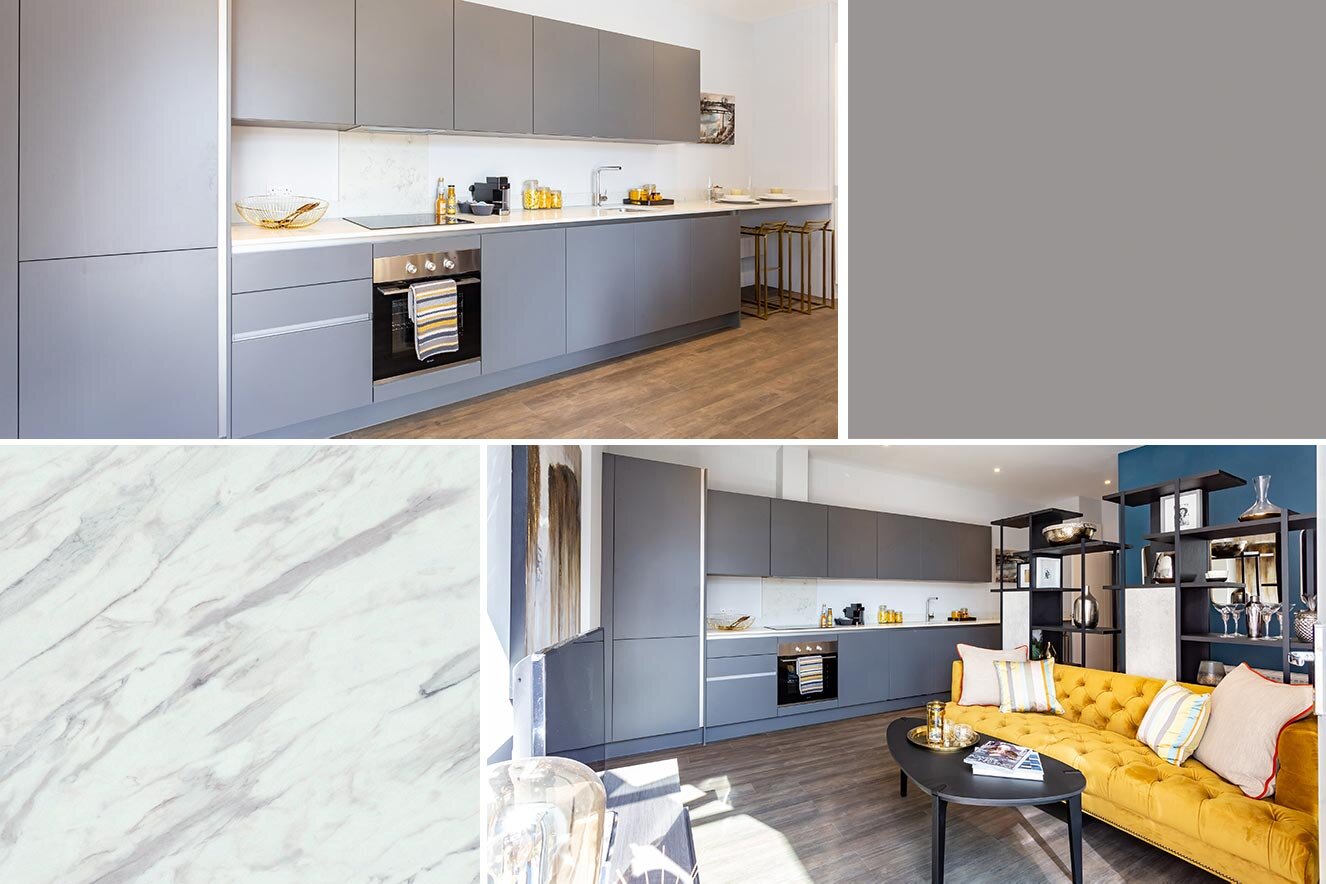 Many of the unit sizes had to be customized to create open plan living spaces within limited and restrictive floor layouts. The project team has managed to accomplish this to great effect with the Keller product. An attractive, minimalistic look has been created by applying handleless doors. The breakfast bar completes the kitchen design and is an absolute eye-catcher in the apartment.