Things that are happening in the world translate into new trends. For the next few years developments in technology, lifestyle & health ánd sustainability will play an important role in how we furnish our homes. This is reflected in our kitchen trends for 2022 and new kitchen programme.
Natural materials, visible textures
We are looking to reconnect with nature, we bring materials from outside into our homes. This results into materials with visible (and tactile) textures. At Keller, we therefore opted for linen, stainless steel and baltic granite as new trend decors. These materials give depth and character to your kitchen design.
Connection with nature
The trend colours of 2022 include many natural tones, inspired by 'natural living' and 'healthy living'. We see materials such and the 'colours of the earth', varying from ochre, blue & green tones to clay and brown. New lacquer colours we selected are therefore spring green, pastel blue, blue grey, mustard yellow, sand and cacao.
Prefer a different colour? To really give your kitchen a "personal touch", you can choose from no fewer than 1950 colours at Keller in matt, textured, satin and high-gloss lacquer.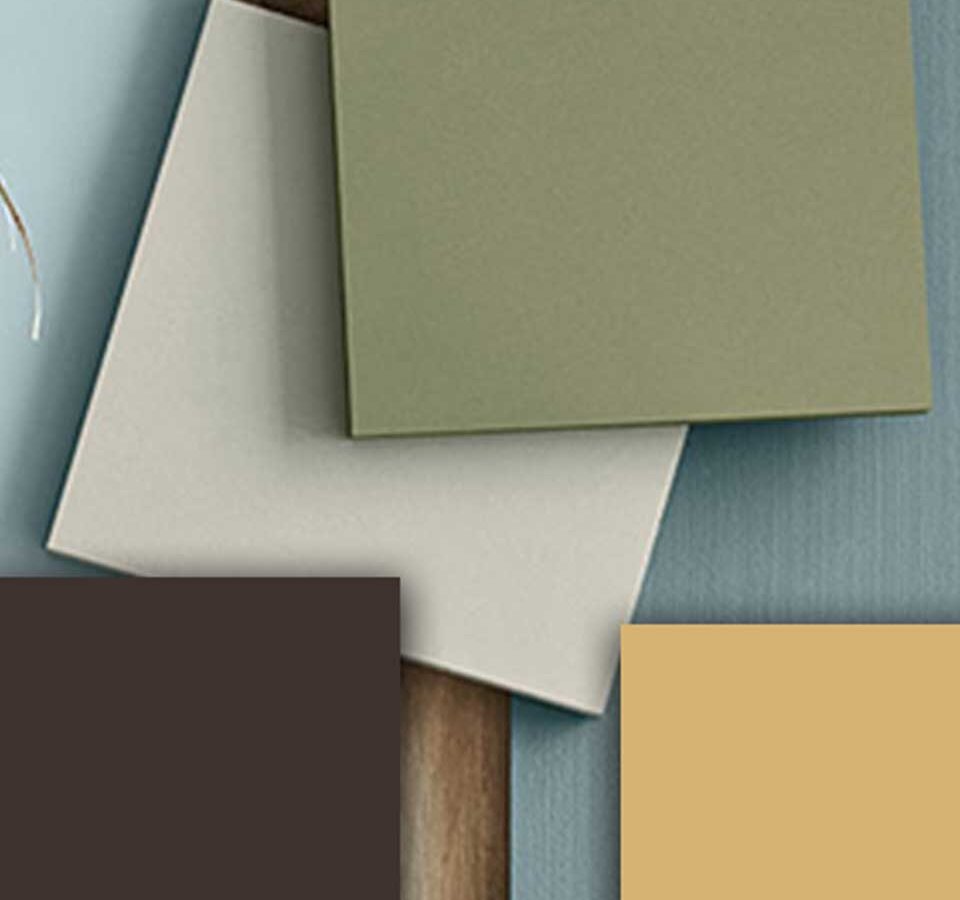 A mix of Scandinavian and Japanese design
Japandi combines the Scandinavian and Japanese living style, creating a minimalist design that radiates tranquility. Black and white are combined with pastels and wood, for a warm touch. We predict: this trend will continue for a while! The trend reports for 2023 already mention the Wabi Sabi style, which is also called Japandi 2.0.
RETRO: KITCHENS WITH A CLASSY TOUCH
Styles from the past century
We're going back to the 1970s. Retro is back! This style, which started in fashion, continues in interior design trends. Fronts in classic wood decors, greyed blue and green tones combined with marble and copper give the kitchen design a classy retro touch. Our two new warm, rich models in chestnut and walnut are perfect for designing a beautiful modern-classic kitchen.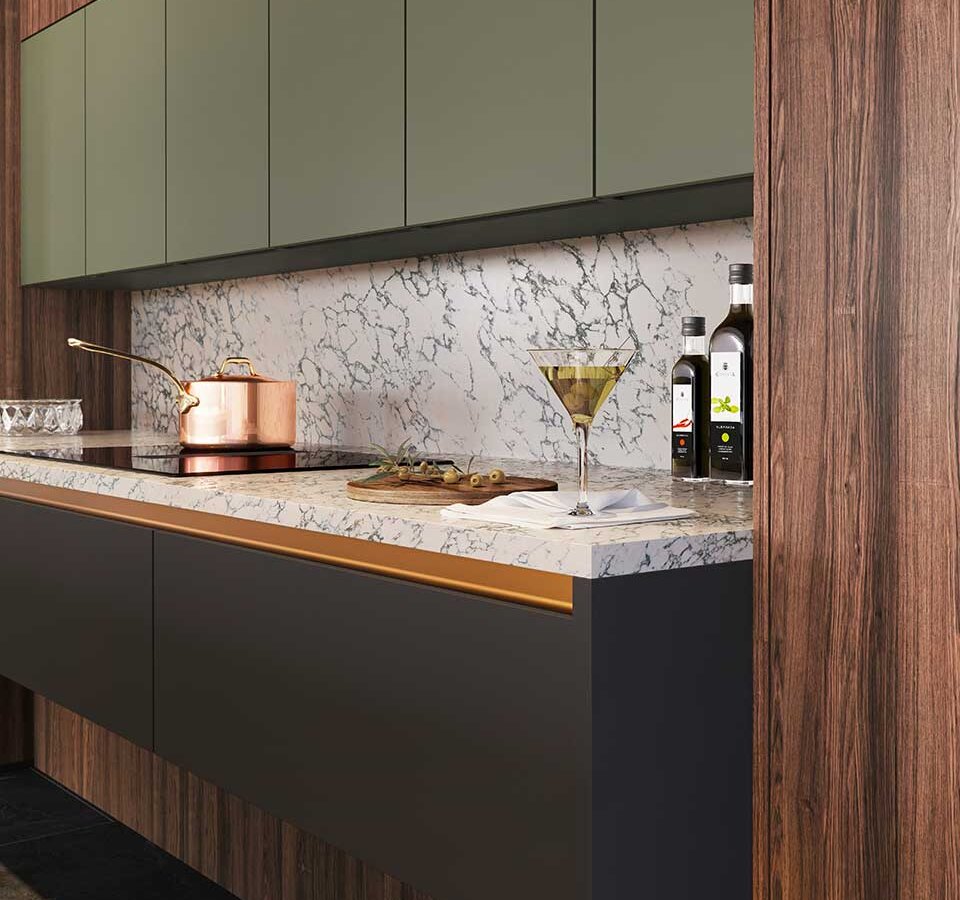 TECHNOLOGY: SMART MATERIALS
Innovative kitchen materials
When we think of technology, we generally think of equipment and gadgets in the kitchen. But did you know innovative technology is also applied to sheet materials? New in our range is Fenix®, a 'smart' front with unique properties. It is extremely matte, feels soft and is completely fingerprint-proof. Moreover, thanks to the special (nano) technology, small scratches can be repaired by means of heating.
Kitchens with a focus on people, planet and prosperity
Actually, we don't want to call this a trend. At Keller, corporate social responsibility has been an important spearhead for years. Our kitchens have been produced CO2-neutrally since 2017. We take the effect on people and the environment into account in all choices we make. And we continue to look for new, innovative ways to make our products and processes even more sustainable.