Although a lot has changed since 1946, our motivation remains the same. What drives the Keller team every day is making beautiful kitchens attainable; whether it's 1,000 kitchens for newly built homes, or five kitchens for a renovation project. That is the DNA of our company today - and has been since the very first kitchen.
Keller Kitchens is more than the products and services. The way the company conducts business is at least as important. It is defined by the values the company promotes. That is unmistakably Keller Kitchens. Together these values form the Keller Kitchens brand: alert, personal, attainable and beautiful.
Alert
Keller Kitchens is the brand that keeps a keen eye on its surroundings, alert to design, looks and trends with an attention to detail. Alert to signs from clients and others, whether they are positive or negative, Keller picks up on these signs and acts upon them: making beautiful kitchens attainable. A sustainable policy is also part of being alert..
Beautiful
Keller Kitchens means beautiful. It's the brand that makes life and cooking in the kitchen more beautiful with every detail day in, day out. And, because beautiful is subjective, and means something different for everyone, the kitchens are offered in a choice of styles, colours, materials, details and finishes. That's how something that is subjective is made into something personal and beautiful.
Attainable
To make beautiful kitchens attainable, Keller Kitchens offers a wide range of models and colours in all sorts of materials and finishes. By developing the right mix of these elements, the individual dream kitchens will be designed to fit any budget, without compromising style or design..
Personal
Keller Kitchens is a personal brand which pays close attention to personal wishes. Whether it's about taste, budget or service, Keller listens and looks for a solution to make beautiful kitchens attainable. This requires involvement, creativity and cooperation.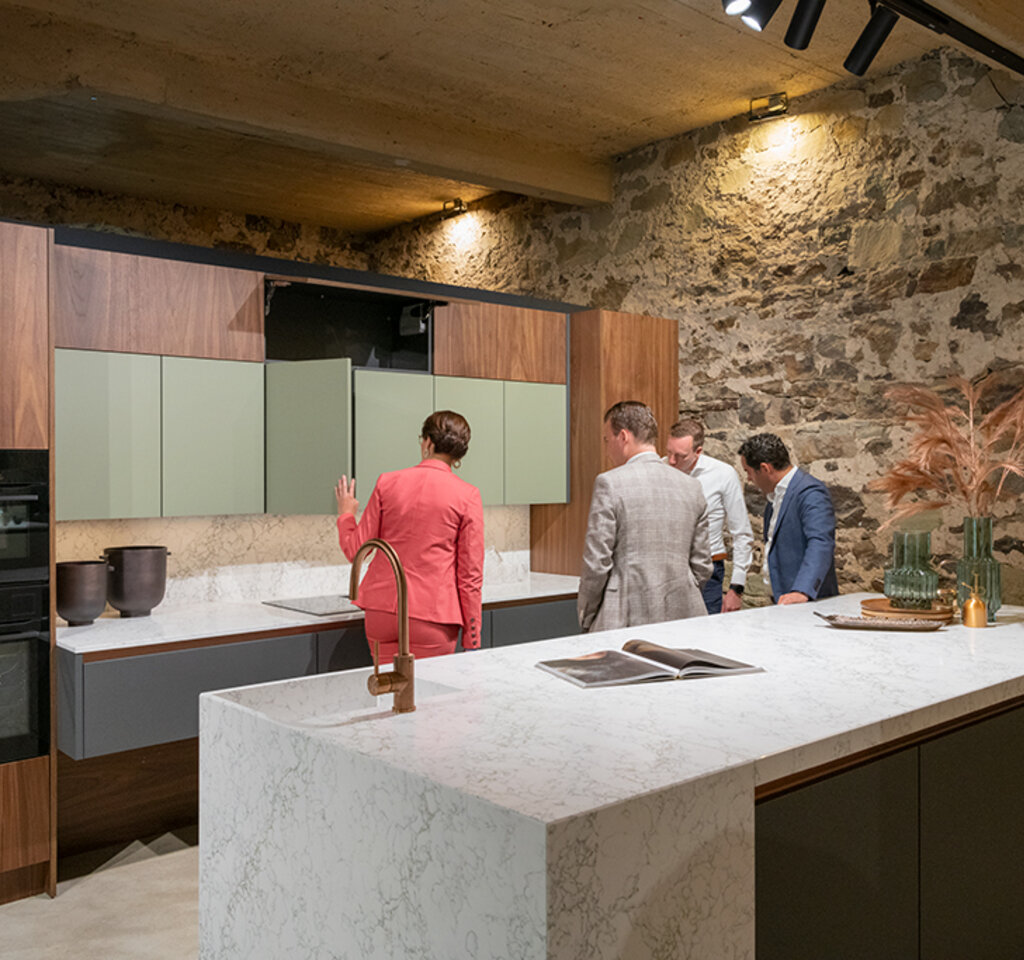 Driven
We are driven because we know why we do it. And especially with whom. We do it together. We take people into it and they take us too.
Open
We have an open character and like to look around us. To find challenges and ideas and to respond to them together. Or to listen very carefully to a critical tone. Because beautiful only succeeds by giving personal attention.
Creative
We are creative in our way of doing things. Not the biggest, but the smartest; resourceful, refreshing and original. Applied creativity actually. Whether it concerns the kitchen design or the use of materials and colours: we think in terms of possibilities.