Perfect for lovers of classic kitchen design
The Glam Chic is perfect for lovers of classic kitchen design with a touch of glamour. With high-quality materials and refined details, we create an ambiance of luxury and grandeur in your kitchen. Think of the veneer front combined with units in smoked glass, the worktop in marble look and the handle strips in gun metal that give the room the exclusive look.
Glass units with smoked glass & LED lighting
Special details are the glass units with smoked glass and LED lighting, the spacious kitchen island and the niche in composite.

In deze keuken:
Brown oak stain on wood veneer
Bespoke cabinet with smoke mirrors and LED lighting
Gun metal metallic handle trims in the kitchen island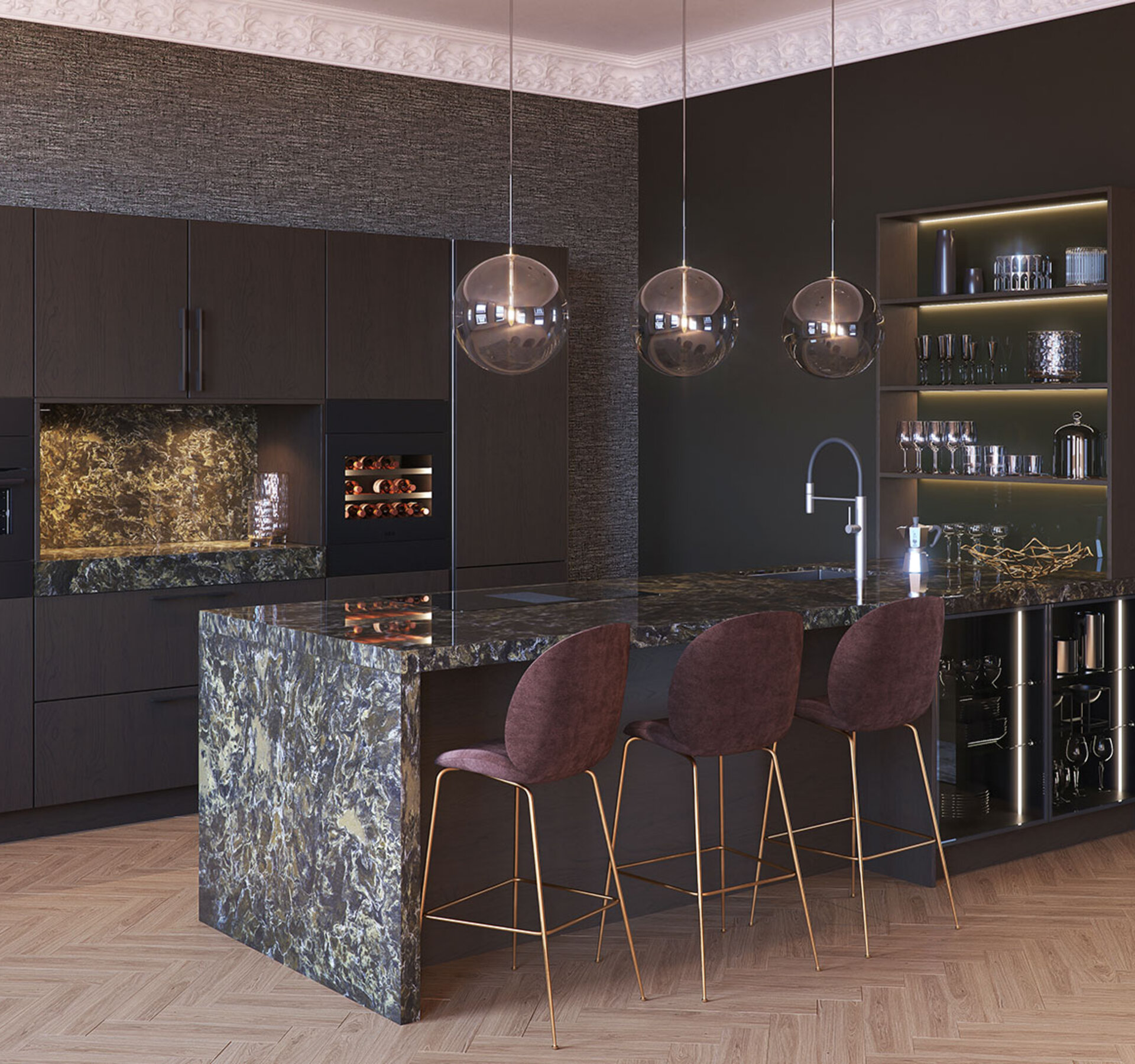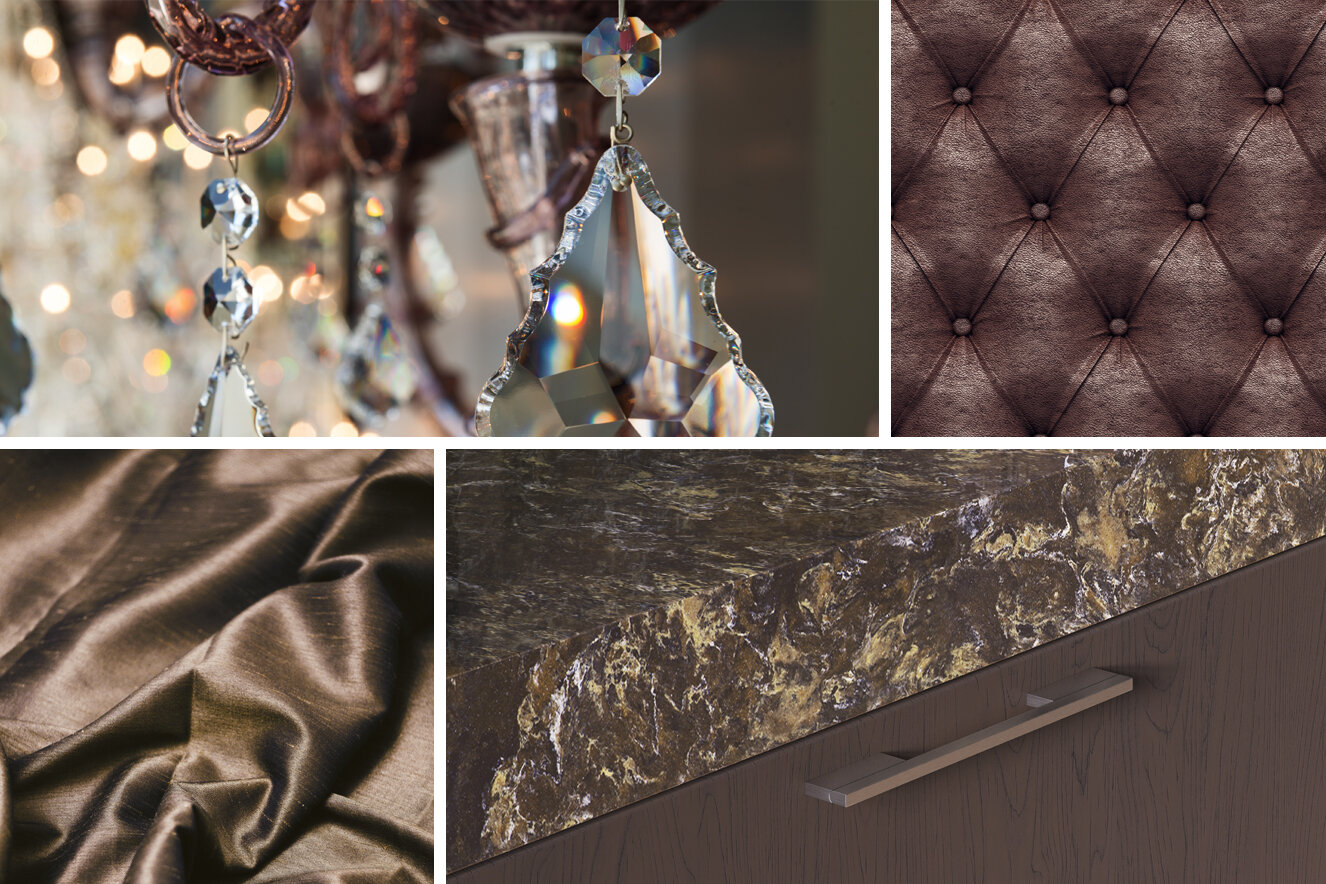 Replace the wooden doors with faux wood ones and you'll get a different price tag. The same happens when you replace the worktop with a synthetic one, which come in several thicknesses.
The kitchen layouts that you will find on this website and in our kitchen brochure serve as inspiration and can be adapted in terms of layout, model, colour, handle (trim)/handleless and many other options. More information about the possibilities? Visit one of our Keller dealers. They are happy to make a design in this style that suits your home and budget.
This kitchen is executed in model Nottingham, a veneer front. This can be finished in matt, satin and textured lacquer, with a choice of 2,050 lacquer colours. For a more natural effect, choose one of our nine stain colours.

Remove stains as quickly as possible. There are substances that can no longer be completely removed when not cleaned immediately. Use a mild household or kitchen cleaner and a soft cloth or brush for cleaning. Swipe in the direction of the wood grain to remove dirt particles from the pores. Wipe the cleaned doors immediately afterwards with a soft cloth for a streak-free result and to prevent water from penetrating the seams which could lead to swelling.