Natural, rustic materials like wood and stone, used in a modern symmetrical design. By using copper and matt black cast iron we added some nostalgia. The kitchen's eye-catchers are the natural stone sink and the custom canopy.
This veneered model has an extra rough surface and knots.
In this kitchen:
Canopy's housing and supports from same veneer as door.
Granite worktop.
Veneered fronts finished with grey stain.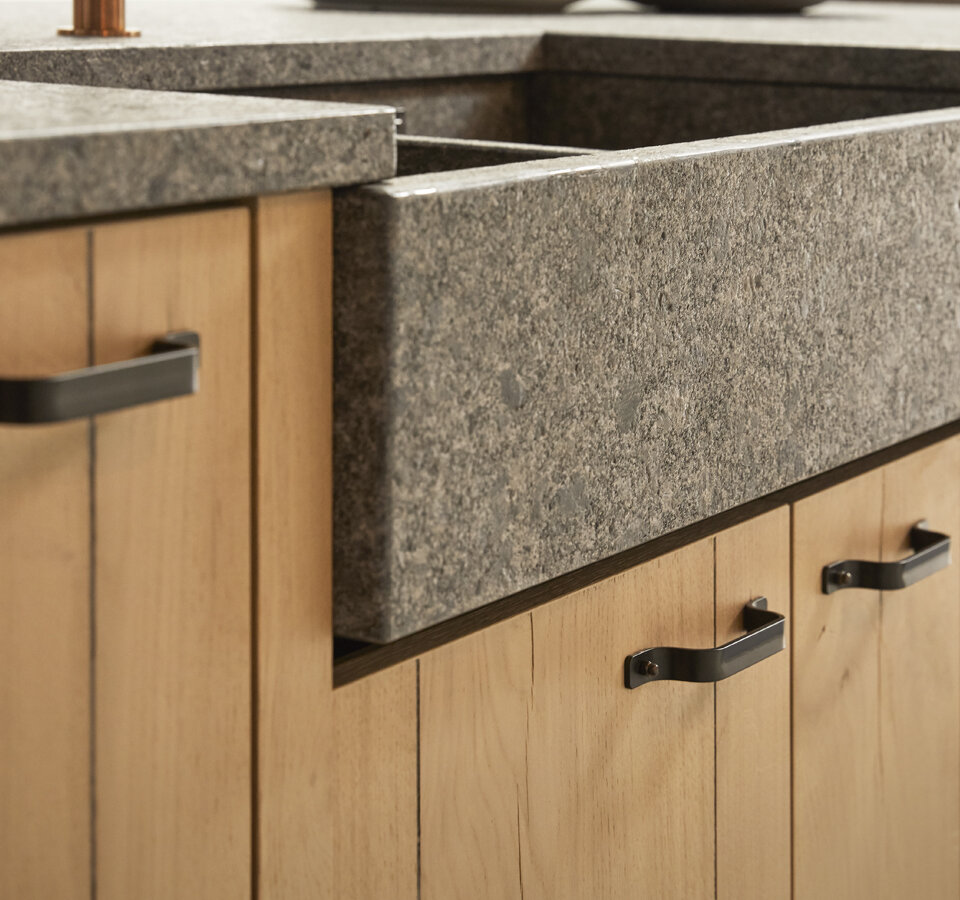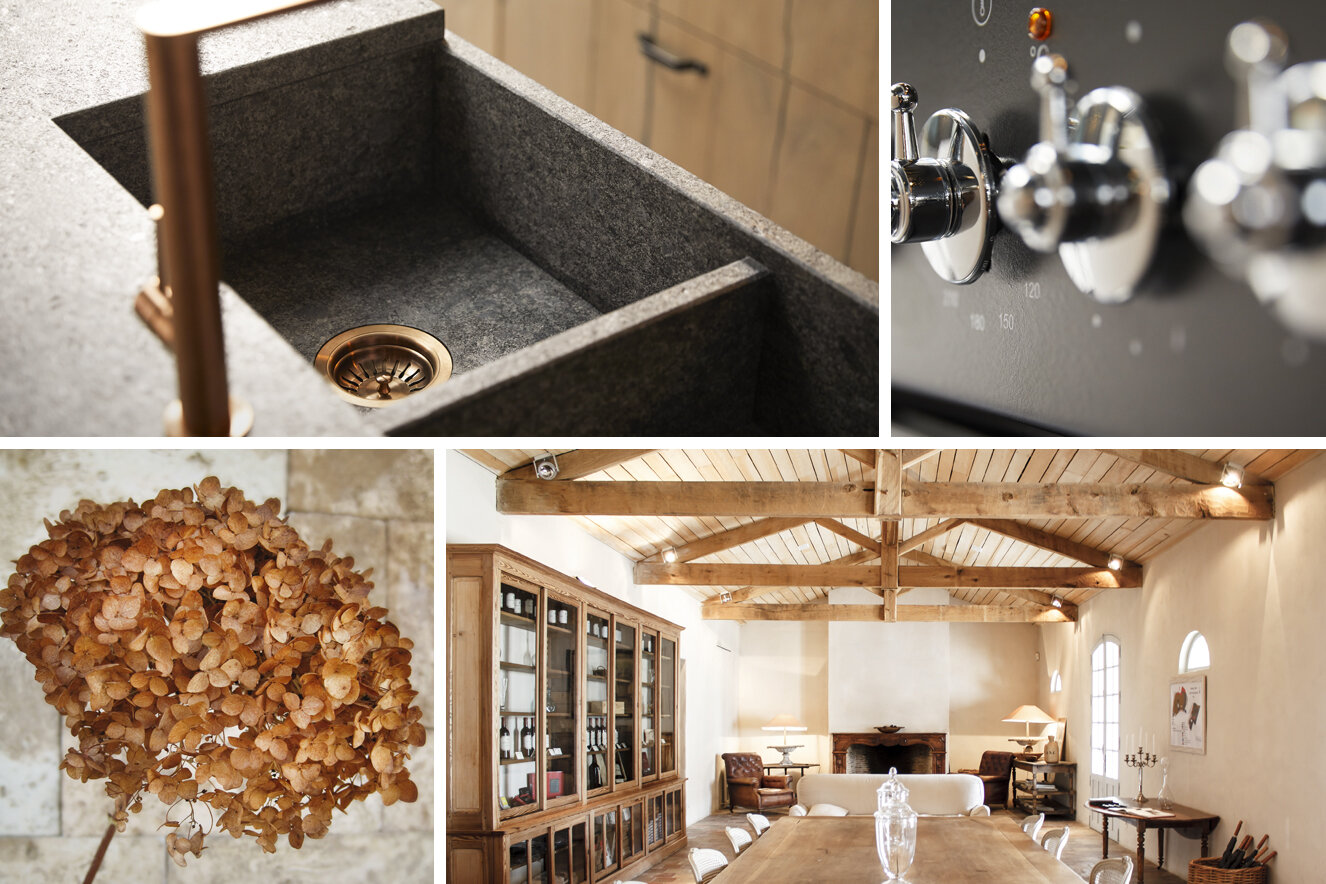 At Keller Kitchens, you can choose from a wide range of very realistic faux wood synthetics rather than real wood. They are easier to maintain and less prone to damage. The same goes for the worktop.
The kitchen layouts that you will find on this website and in our kitchen brochure serve as inspiration and can be adapted in terms of layout, model, colour, handle (trim)/handleless and many other options. More information about the possibilities? Visit one of our Keller dealers. They are happy to make a design in this style that suits your home and budget.
Instead of coarse veneer, you can also opt for a finer veneer, such as the Nottingham model. This is also available with a groove. You can also choose from nine stain colors or 2,050 colours in matt, satin-gloss or textured lacquer.

Remove stains as quickly as possible. There are substances that can no longer be completely removed when not cleaned immediately. Use a mild household or kitchen cleaner and a soft cloth or brush for cleaning. Swipe in the direction of the wood grain to remove dirt particles from the pores. Wipe the cleaned doors immediately afterwards with a soft cloth for a streak-free result and to prevent water from penetrating the seams which could lead to swelling.

Coarse veneer has a robust appearance, with knots and the flame pattern clearly visible. Knots can fall out, this is part of the character of the material, keep this in mind.