This kitchen is characterised by its natural wood and white colour tones. The sleek lines, the light composite worktop and the chairs give it a modern touch.
Wood and white for a calm interior
The veneer in this kitchen is finished in natural oak stain, which preserves the true colour of the wood.
In this kitchen :
Wood veneer with groove in the middle
Finish in natural stain, which reflects the natural appearance of the wood
A white worktop in composite, which fits the calm appearance perfectly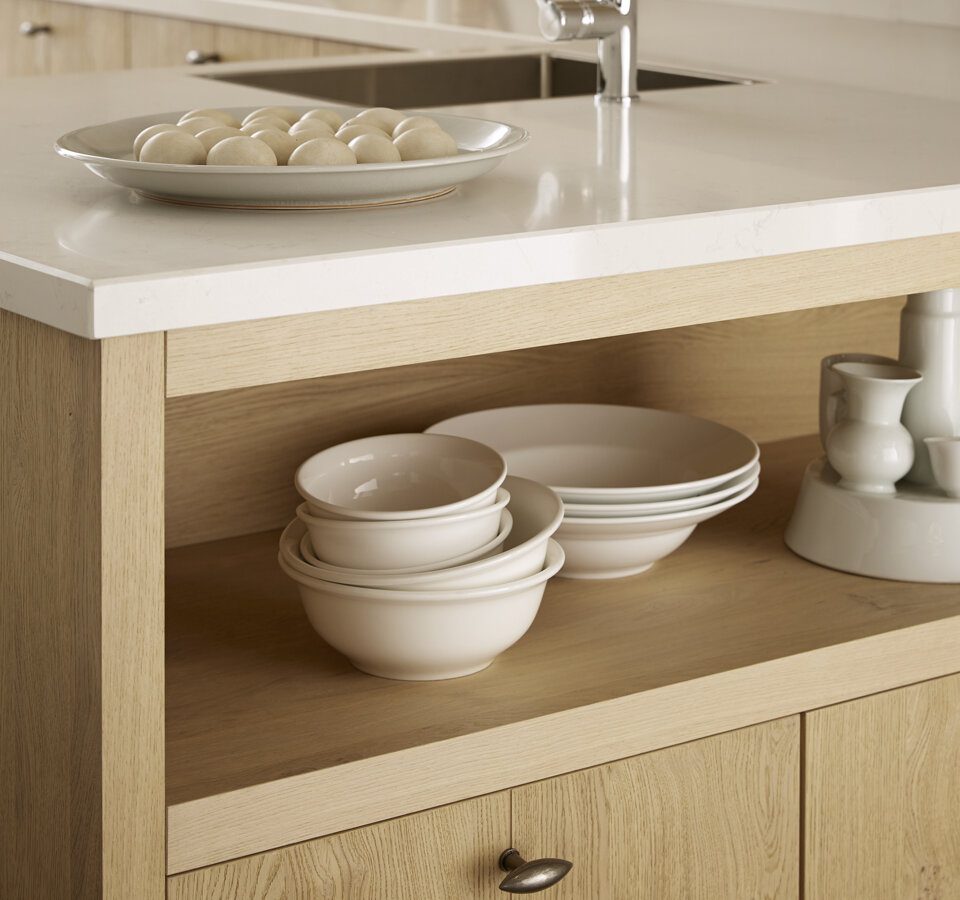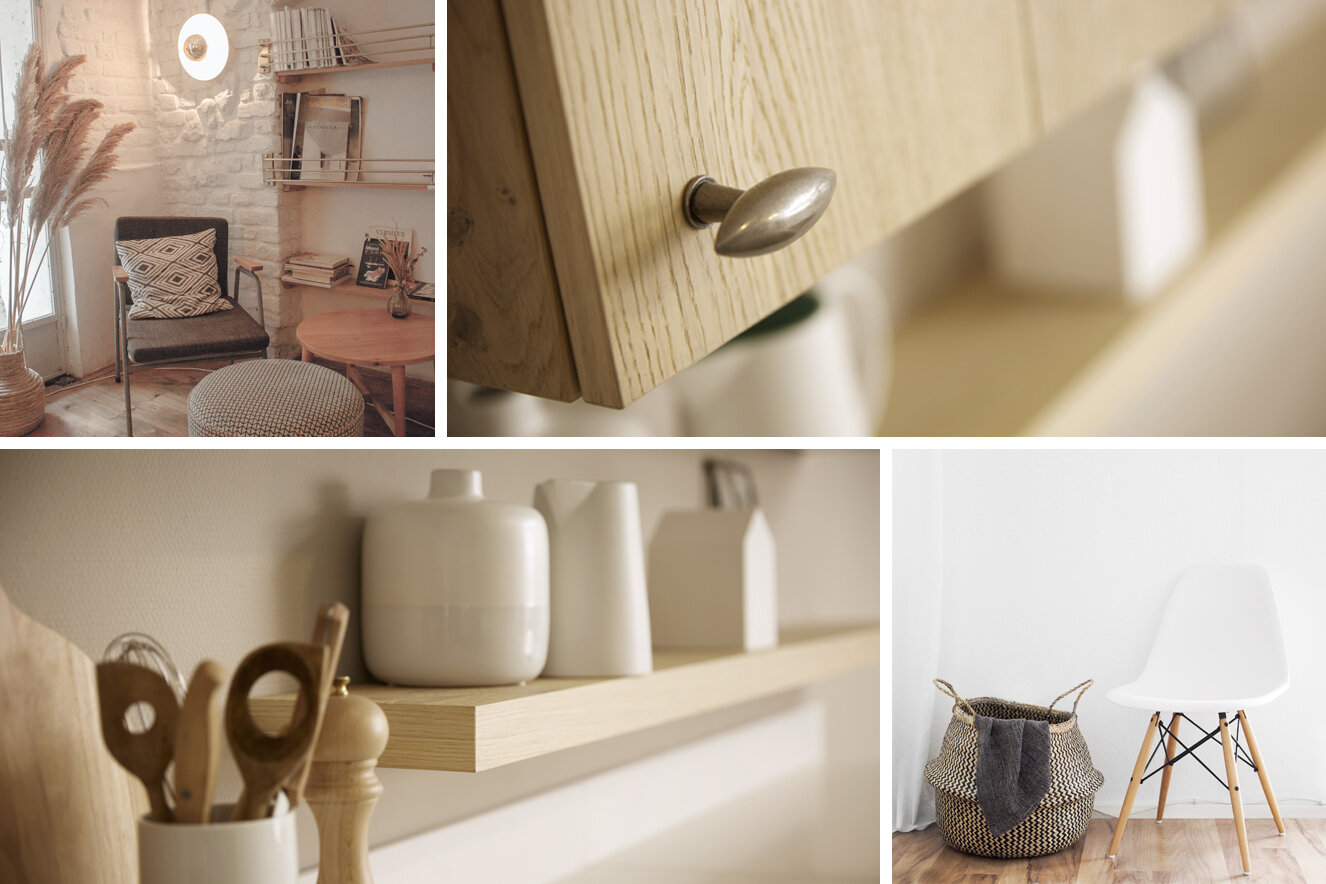 By choosing a front in melamine and a laminate top instead of composite, the price tag becomes a bit more friendly.
The kitchen layouts that you will find on this website and in our kitchen brochure serve as inspiration and can be adapted in terms of layout, model, colour, handle (trim)/handleless and many other options. More information about the possibilities? Visit one of our Keller dealers. They are happy to make a design in this style that suits your home and budget.
This veneer front has a groove in the middle, you can also choose a groove every 20, 15, 10 or 5 cm. Prefer a different colour? You can choose from nine stain colours or 2,050 colours in matt, satin gloss or textured lacquer.

Remove stains as quickly as possible. There are substances that can no longer be completely removed when not cleaned immediately. Use a mild household or kitchen cleaner and a soft cloth or brush for cleaning. Swipe in the direction of the wood grain to remove dirt particles from the pores. Wipe the cleaned doors immediately afterwards with a soft cloth for a streak-free result and to prevent water from penetrating the seams which could lead to swelling.