Modern black and white in Japandi style
Do you want to take your interior to the next level? Discover this breathtaking kitchen in Japandi style with sleek Fenix® fronts!
The Japandi style combines minimalist aesthetics from Japan with Scandinavian design. With the combination of these styles, we create a harmonious kitchen design and a soothing ambiance that provides a perfect setting for relaxing moments and cozy gatherings. In this kitchen you can enjoy a cup of tea in the morning or effortlessly prepare a delicious dinner for friends or family.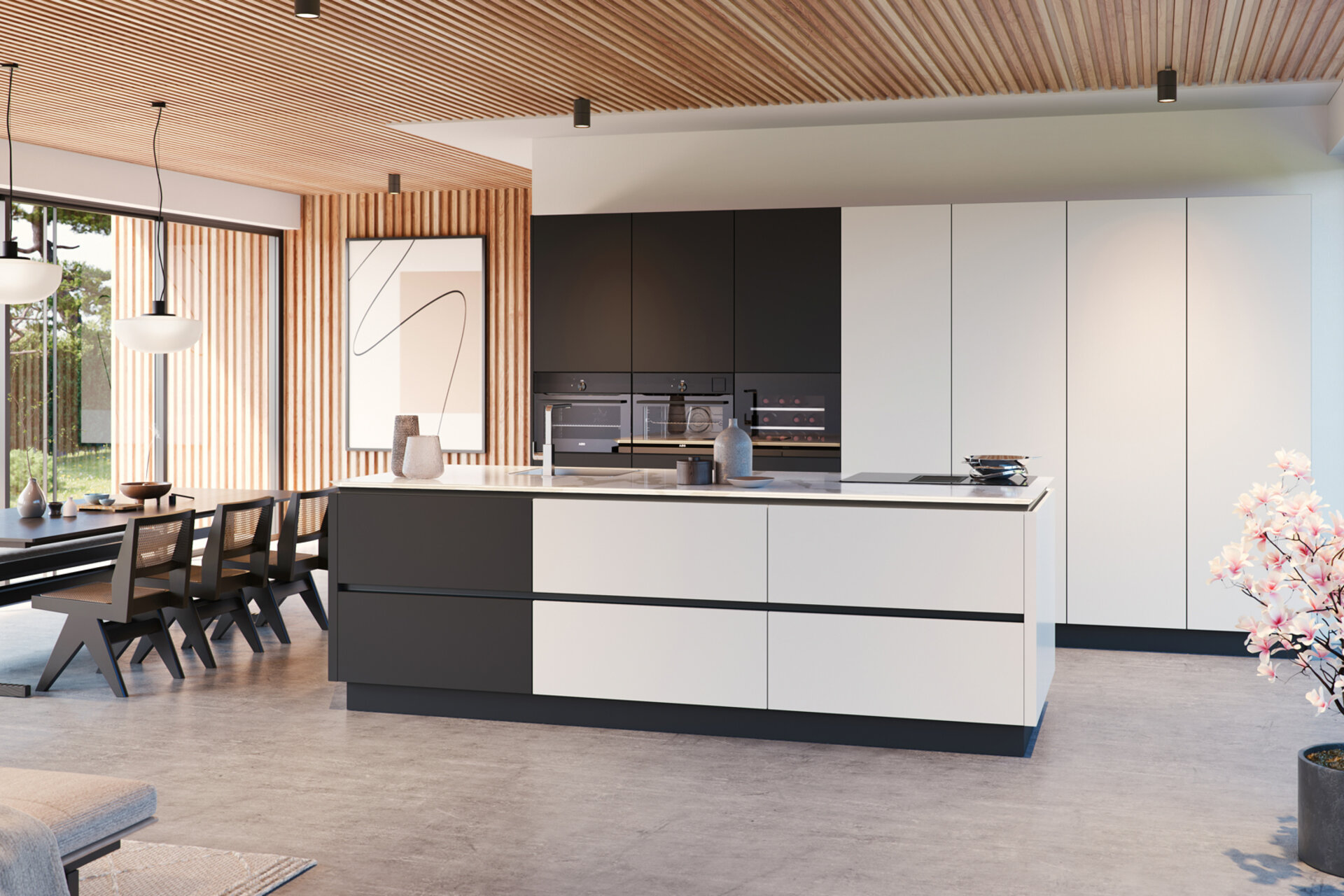 Bring harmony and style to your kitchen
With Fenix® material you not only get a stylish design, but also a sustainable, scratch-resistant and maintenance-friendly solution for your kitchen.
Thanks to a special (nano) technology, this material is extremely matt, has a soft feel with the surprising bonus of being anti-fingerprint. In addition, micro-scratches on the surface are thermally repairable.

In this kitchen:
Fenix® fronts - model Sense
Tall units in one piece
Composite top with special edge finish
Handle trim lighting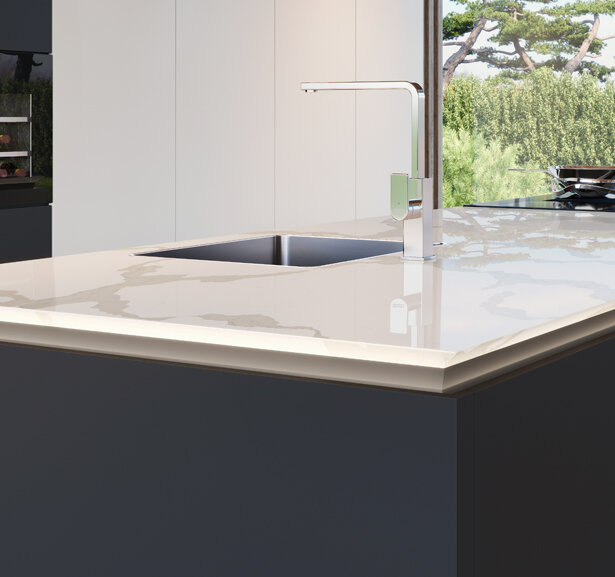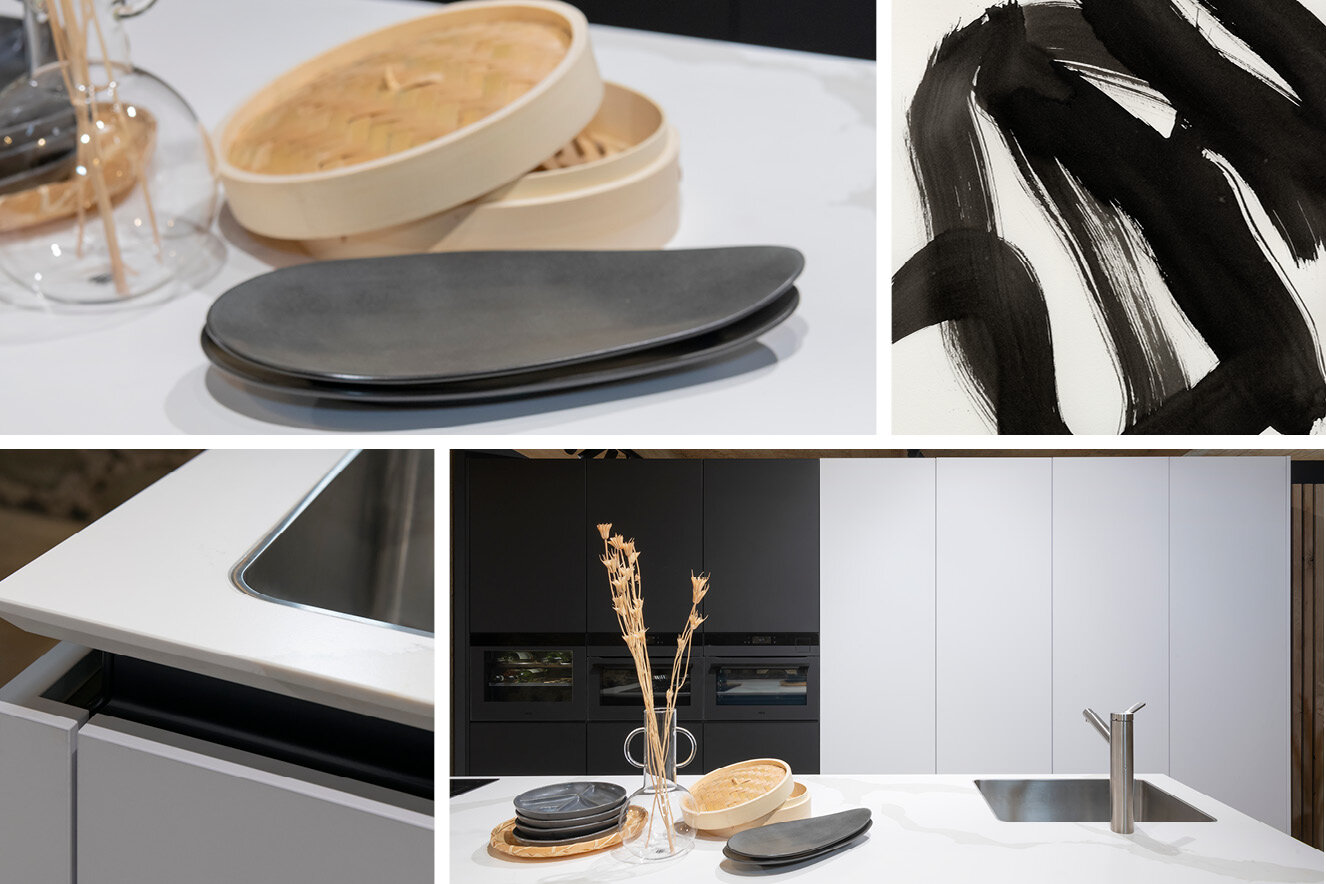 By opting for ultra matt melamine and a laminate top, the price tag becomes a bit more friendly.
The kitchen layouts that you will find on this website and in our kitchen brochure serve as inspiration and can be adapted in terms of layout, model, colour, handle (trim)/handleless and many other options. More information about the possibilities? Visit one of our Keller dealers. They are happy to make a design in this style that suits your home and budget.
Keller offers Fenix® fronts in black and white. Prefer an ultra matt kitchen in a different colour? Then choose one of the six beautiful, stylish colors in ultra matt melamine.

Do not allow stains to dry on ultra matt. Remove stains immediately with plenty of water and, if necessary, a mild all-purpose cleaner or green soap dissolved in water. After cleaning, rinse the soap residue with lukewarm water. Be sure to use a clean cloth, as sand or dust can cause scratches. Do not use microfibre cloths or miracle sponges; they may contain small abrasive particles. Wipe the cleaned doors immediately afterwards with a soft cloth for a streak-free result and to prevent water from penetrating the seams which could lead to swelling.