The Pure Basic is a modern kitchen that fits within the Scandinavian interior trend. The light colours, clean lines and natural materials provide tranquility in the interior and make the space visually larger.
Very basic, yet very beautiful
The white fronts are finished in silk gloss lacquer in the colour ice. The handle trims in stainless steel.
In this kitchen:
Scandinavian design with lots of light
Handle trims in stainless steel
Natural wood for a warm appearance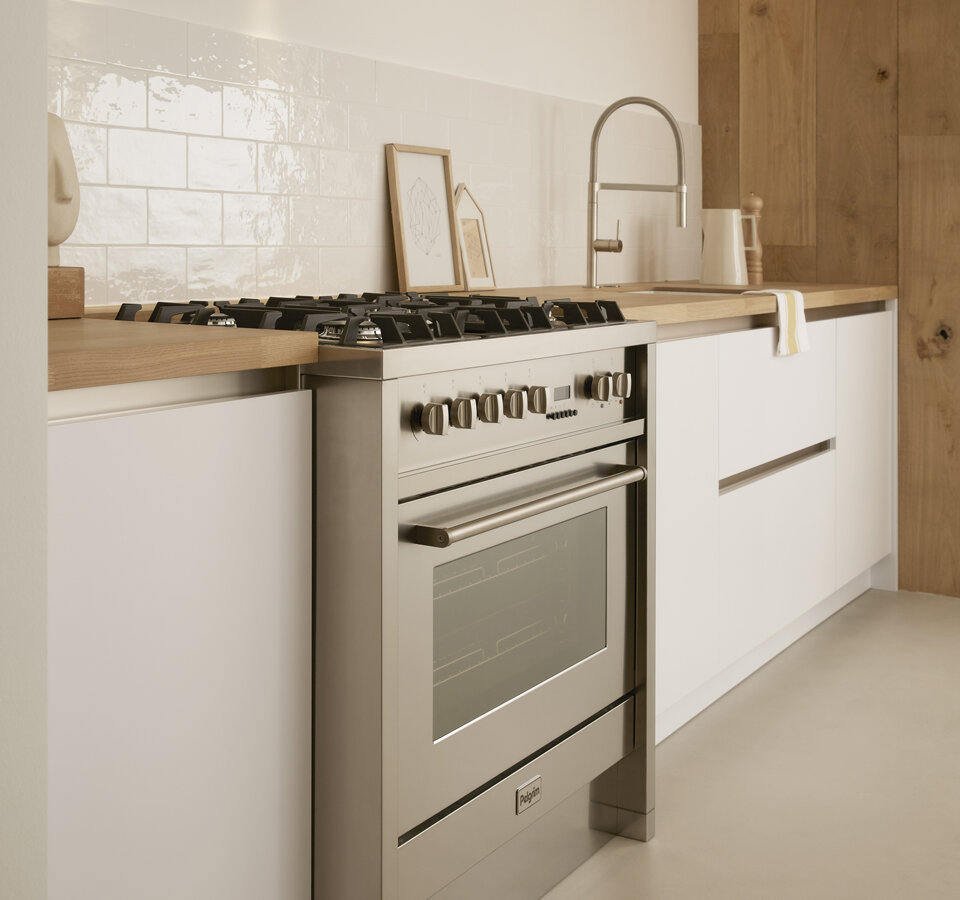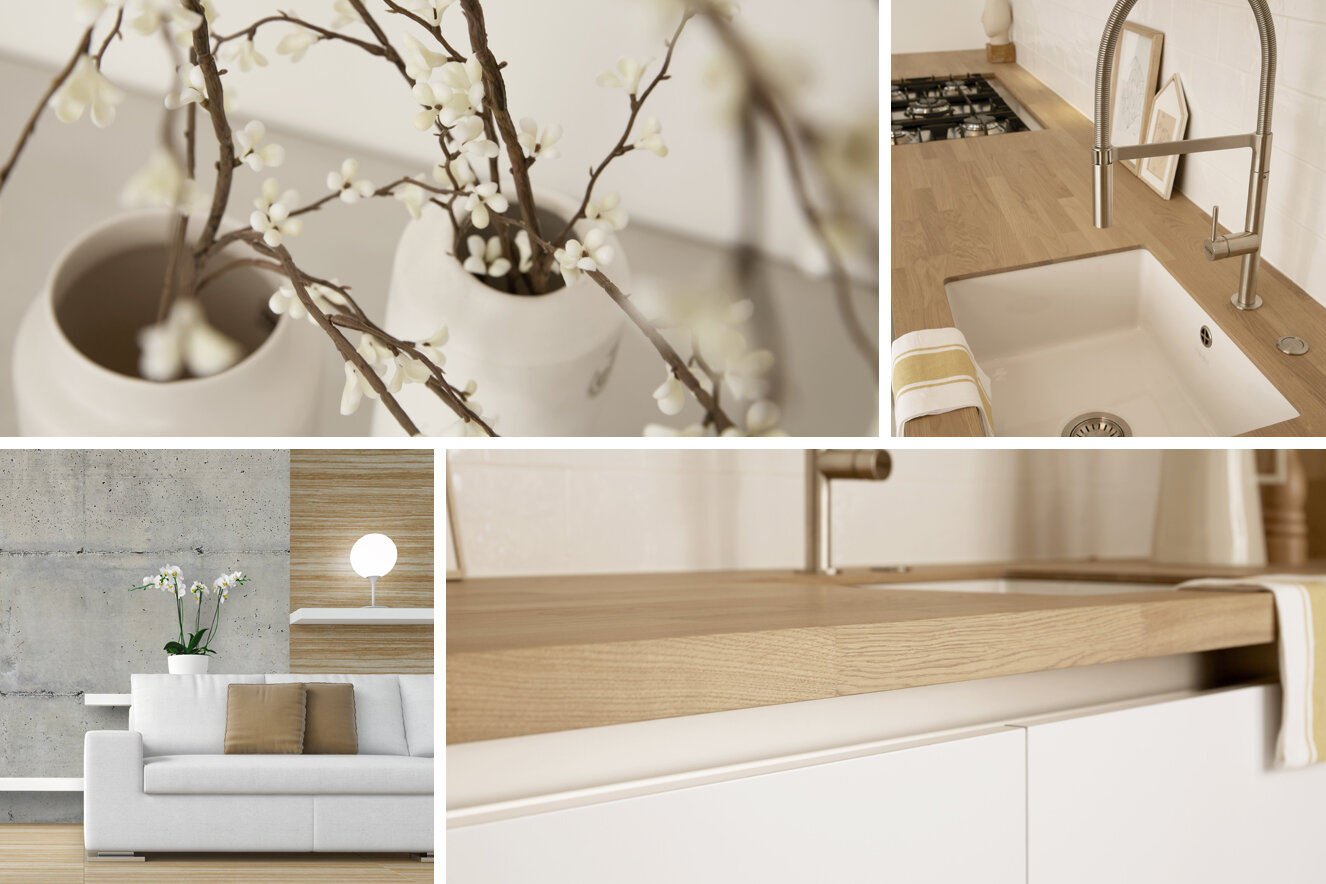 You can save money by having the kitchen and worktop made of melamine. The handle trims can also be lacquered in white or any other colour to your taste.
The kitchen layouts that you will find on this website and in our kitchen brochure serve as inspiration and can be adapted in terms of layout, model, colour, handle (trim)/handleless and many other options. More information about the possibilities? Visit one of our Keller dealers. They are happy to make a design in this style that suits your home and budget.
To really give your kitchen a "personal touch", you can choose from 2,050 colors in matt, textured, silk gloss and high gloss lacquer.

Our handle trims are also available in 2,050 colours.

Lacquer is more sensitive than melamine, be careful in order to avoid scratches and dents. Remove stains as quickly as possible. There are substances that can no longer be completely removed when not cleaned immediately. Use a mild household or kitchen cleaner and a soft cloth. After cleaning, always dry the kitchen elements with a soft cloth to prevent water from penetrating the seams which could lead to swelling.

Remove stains as soon as possible. There are substances that can no longer be completely removed if they are not cleaned immediately. For cleaning, use a mild kitchen or all-purpose cleaner dissolved in water and a soft cloth (not microfiber).

It is wise to treat a wooden worktop at least twice a year with a mineral maintenance oil. Do not leave damp dishcloths or towels on a wooden worktop for too long. Avoid using strong alkaline cleaning agents (chlorine, bleach, sink unblocker).