The industrial style of living is reminiscent of old (factory) buildings or lofts. Construction details such as steel beams, concrete or brick are characteristic details in these types of design schemes. Robust and aged materials give this interior a sturdy touch. 
Urban Nude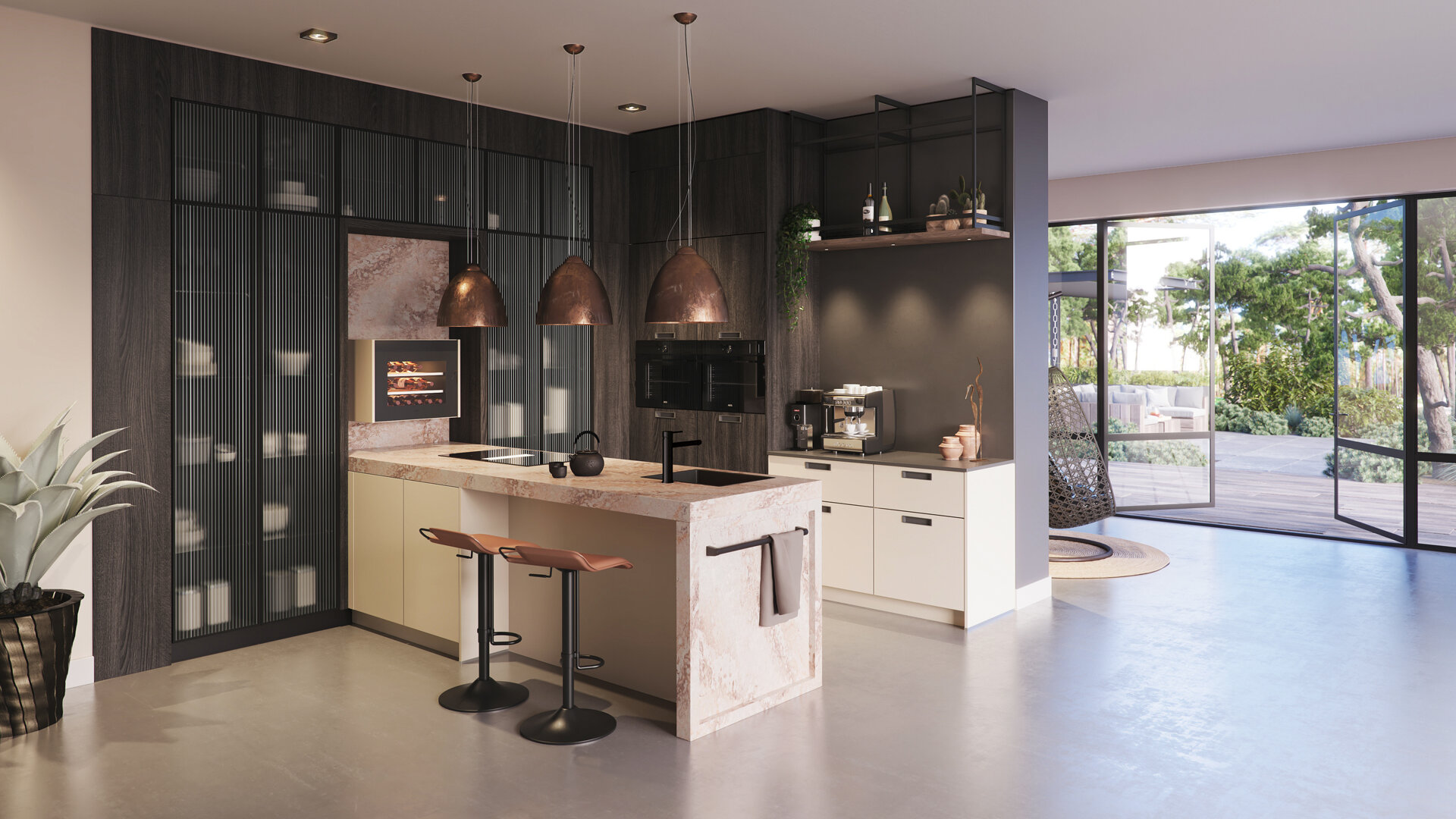 Black Metal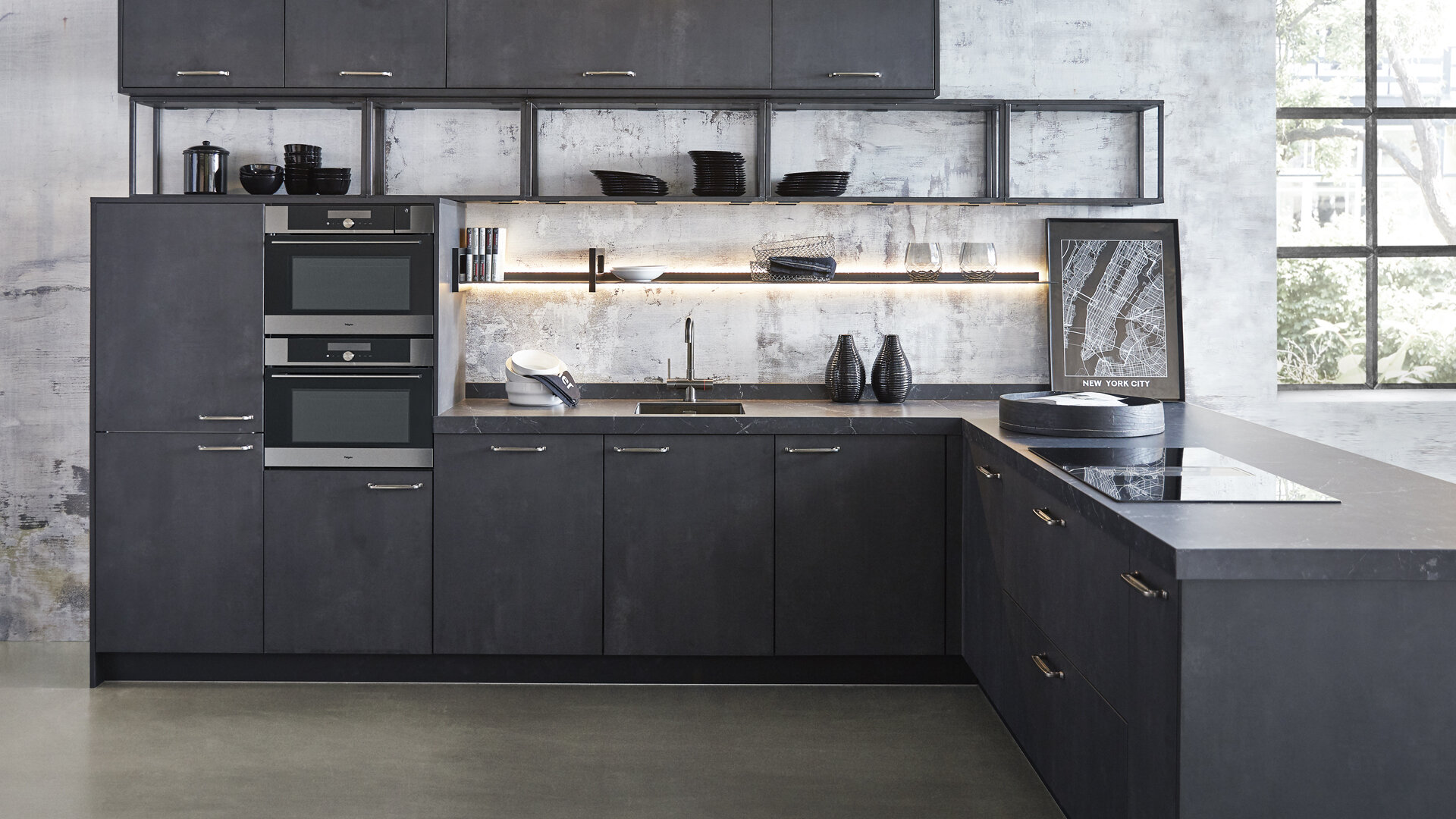 Dark Rituals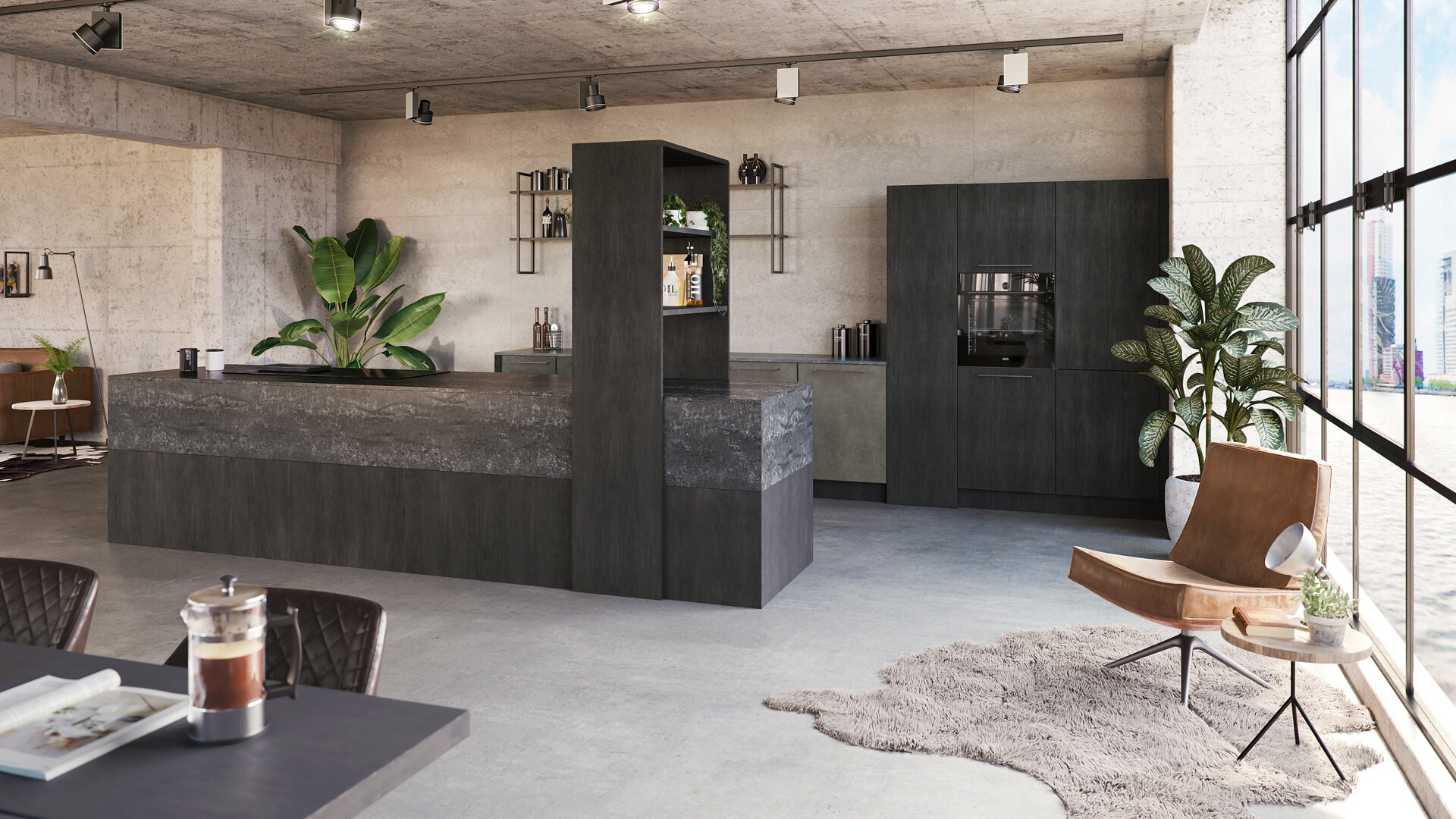 Brooklyn Brick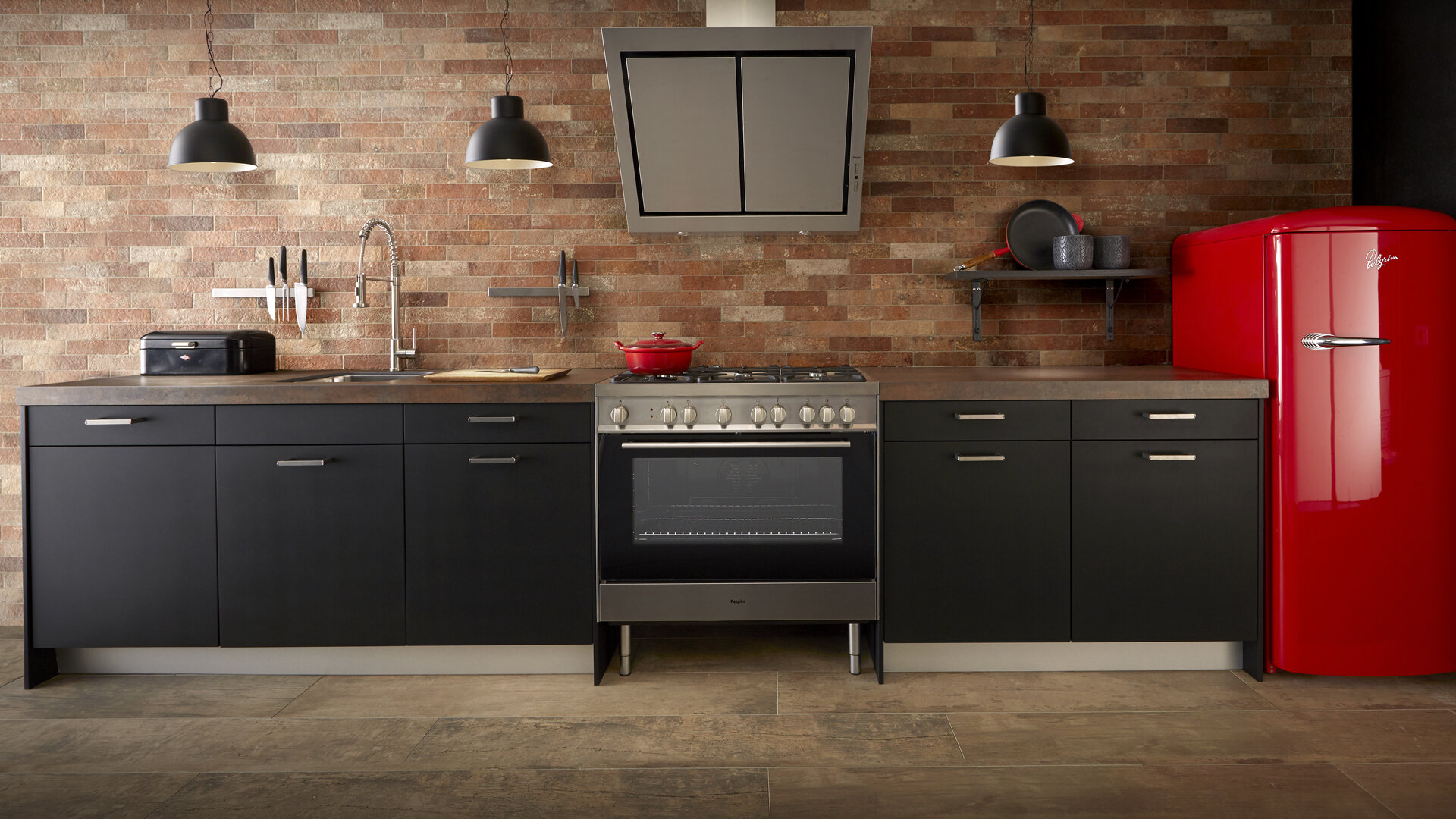 Concrete Jungle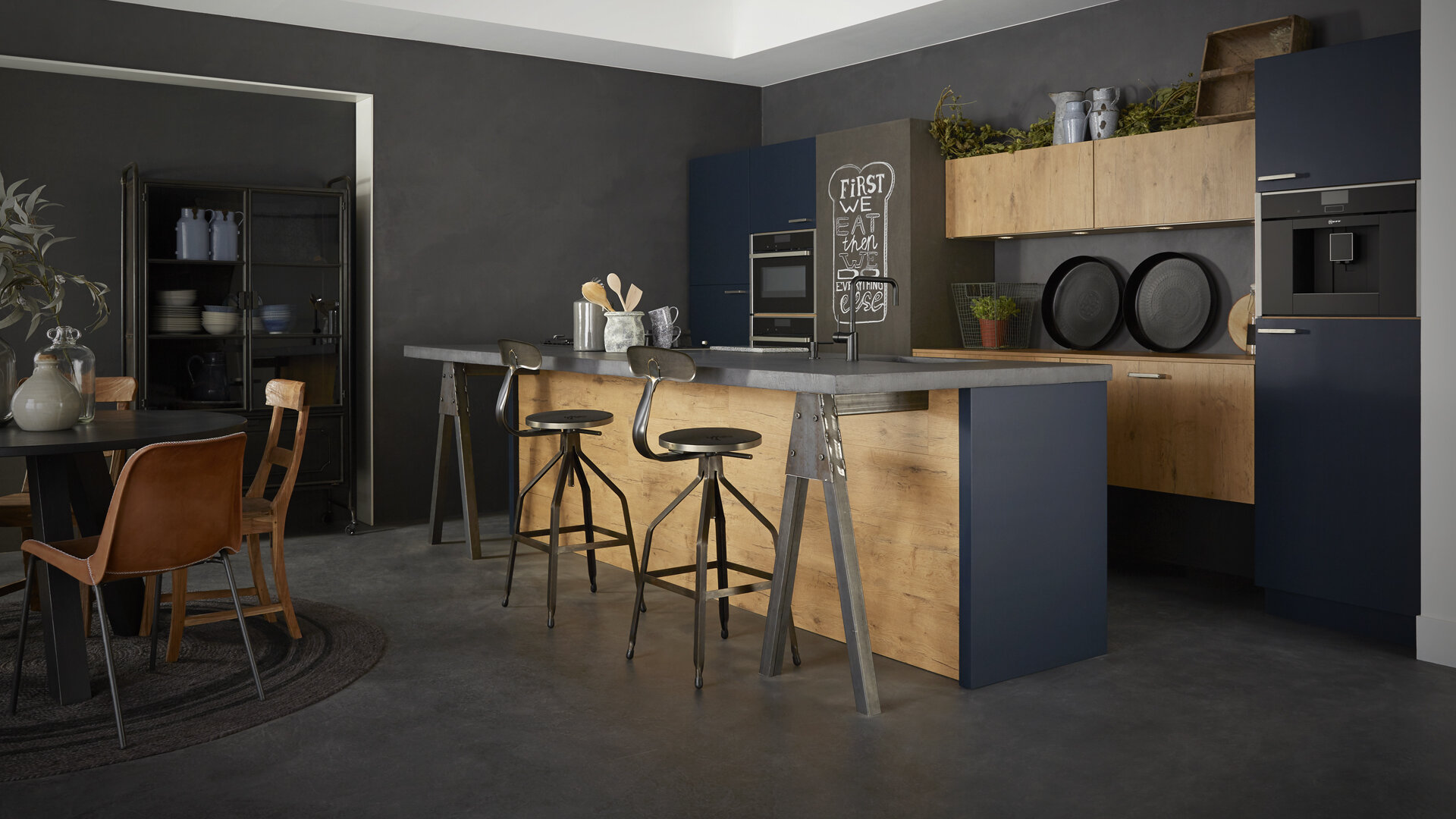 Rock Solid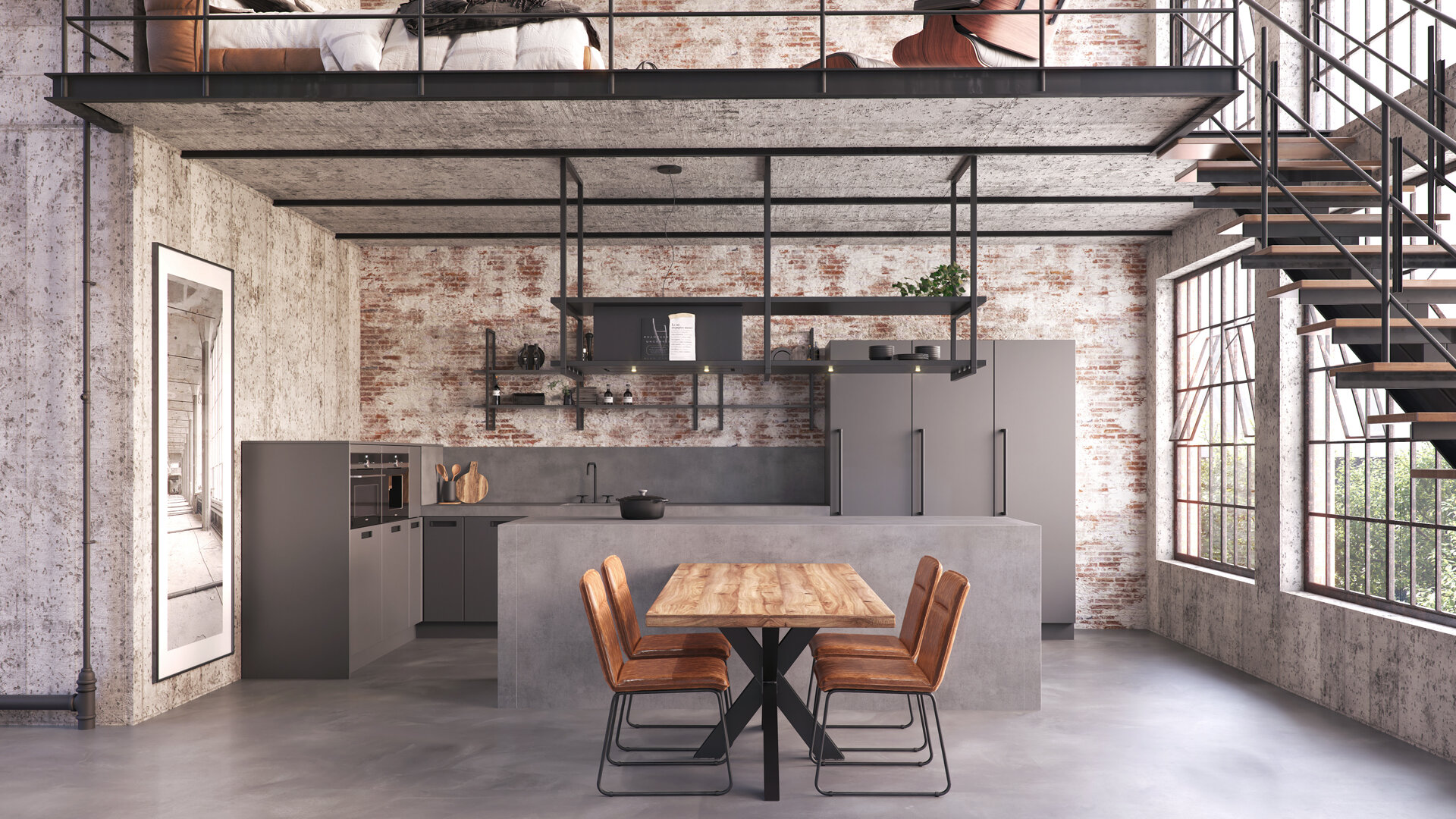 Is industrial your style?
Furniture is made of rough wood and leather, combined with greyed fabrics that provide softness. As accessories, (vintage) objects are often used that are not always functional. Think of large industrial or factory lamps.
The floors are often sober and do not attract attention. In contemporary new-build homes, an industrial atmosphere is often created by floors and/or walls in a concrete look and photo wallpaper with a brick decor. The colours are sober. White, black and all shades of gray in between. As an accent color, a primary color such as yellow or red is often added.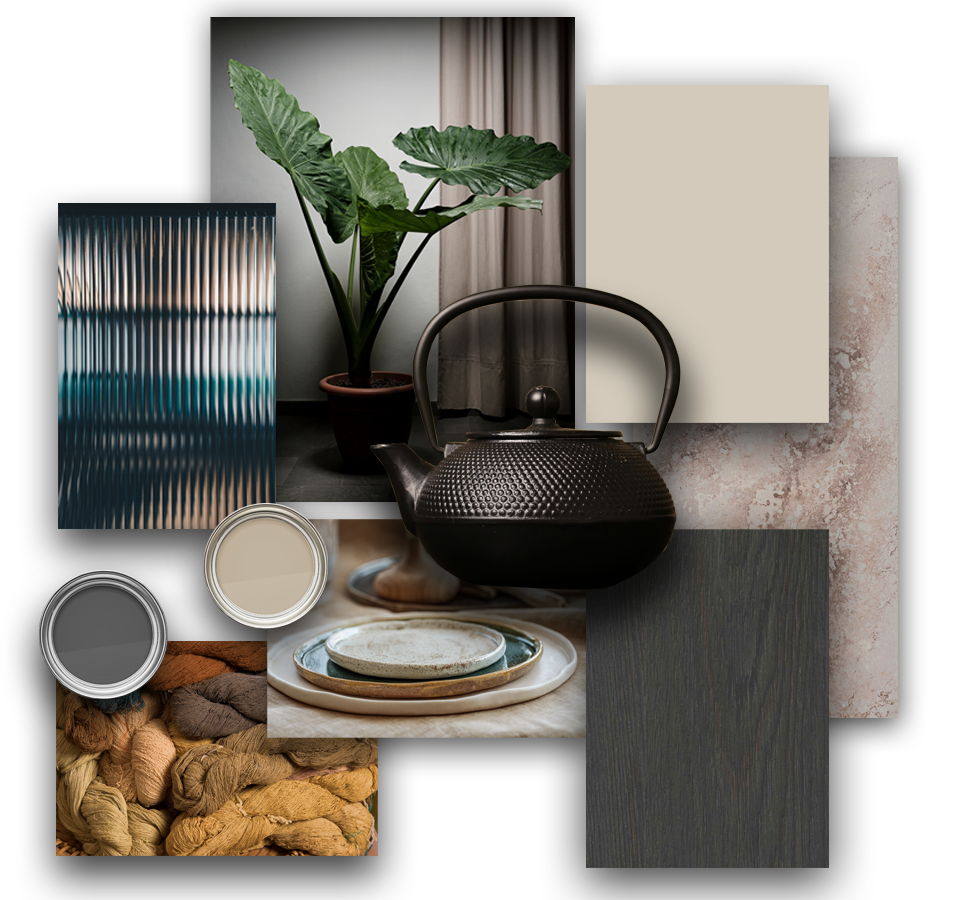 Alles nog eens rustig nalezen?
Inspiratie is een belangrijke stap naar uw persoonlijke keuken, en misschien wel de leukste! In onze brochure bieden wij u keukeninspiratie in vier woonstijlen, volgens de laatste trends. Bij elke keuken vindt u de gebruikte materialen en kleuren, én laten we alternatieven zien voor een andere smaak of prijskaartje.