Beautiful glass units for your kitchen
Our new series of glass doors makes it possible to really add something extra to kitchen designs and take them to the next level. The Keller programme is being expanded considerably, with new glass doors and units. You can choose from glass doors with and without pane partition, with the option of led strip lighting in the side wall. The new units are available in various heights. The doors have aluminum narrow frame doors in matt black, available in TIP-ON or with integrated black handle.
Adds texture to your kitchen design
Fluted glass is all on trend again. The glass is clear but not transparent, due to the applied relief structure. It is made with smooth vertical lines that create a beautiful light effect in combination with the LED lighting in the cabinets.
Fluted glass is only available in doors without pane partition. The frame is made of matt black coated aluminum and is available with a knob or in TIP-ON.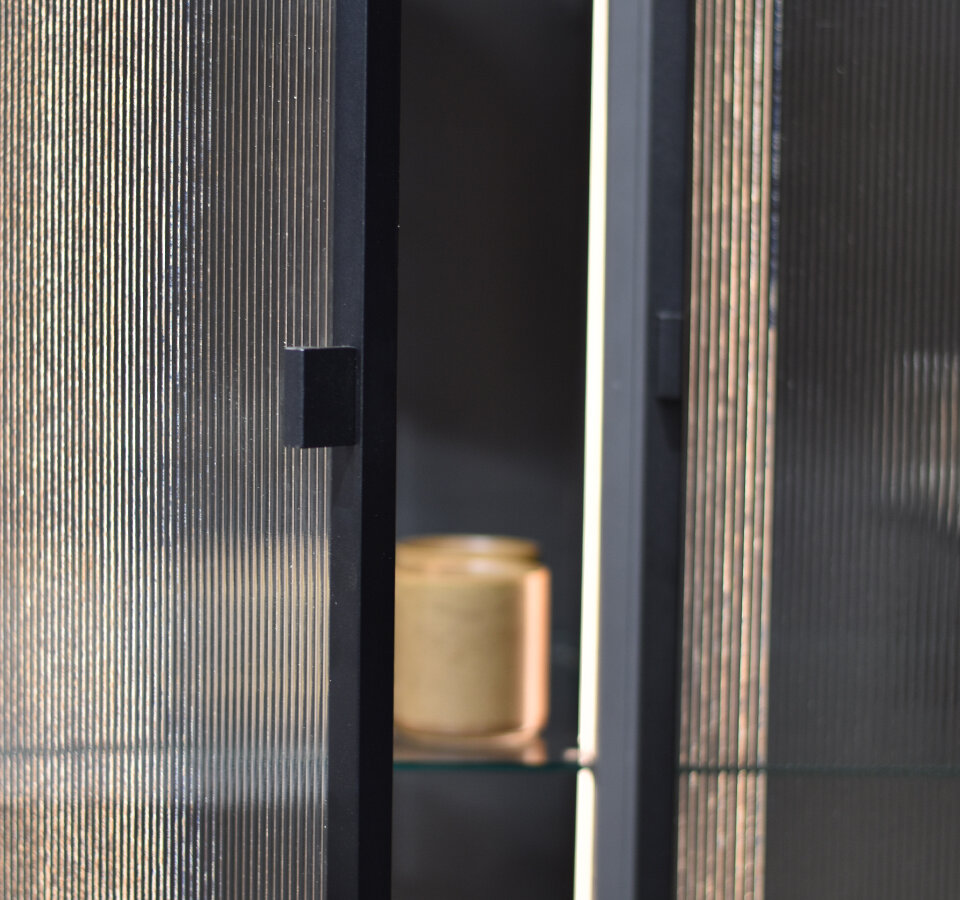 Glass units create a real eye-catcher in your kitchen design. With a wide choice of types of glass doors and various sizes, there is a suitable glass cabinet for every kitchen style and layout.
The LED strip lighting provides the finishing touch to the glass cabinets. The strips are milled into the side walls of the cabinets. The lighting is adjustable in brightness and in colour temperature (from warm white to cold white). Other forms of lighting are also possible of course. Our dealers can tell you all about it.