The modern interor style incorporates sleek, timeless design palettes. In addition to clean lines or a graphic interplay of lines, we are also seeing more and more round shapes these days. The interior is often minimalistic with lots of natural light. 
Vogue Vibes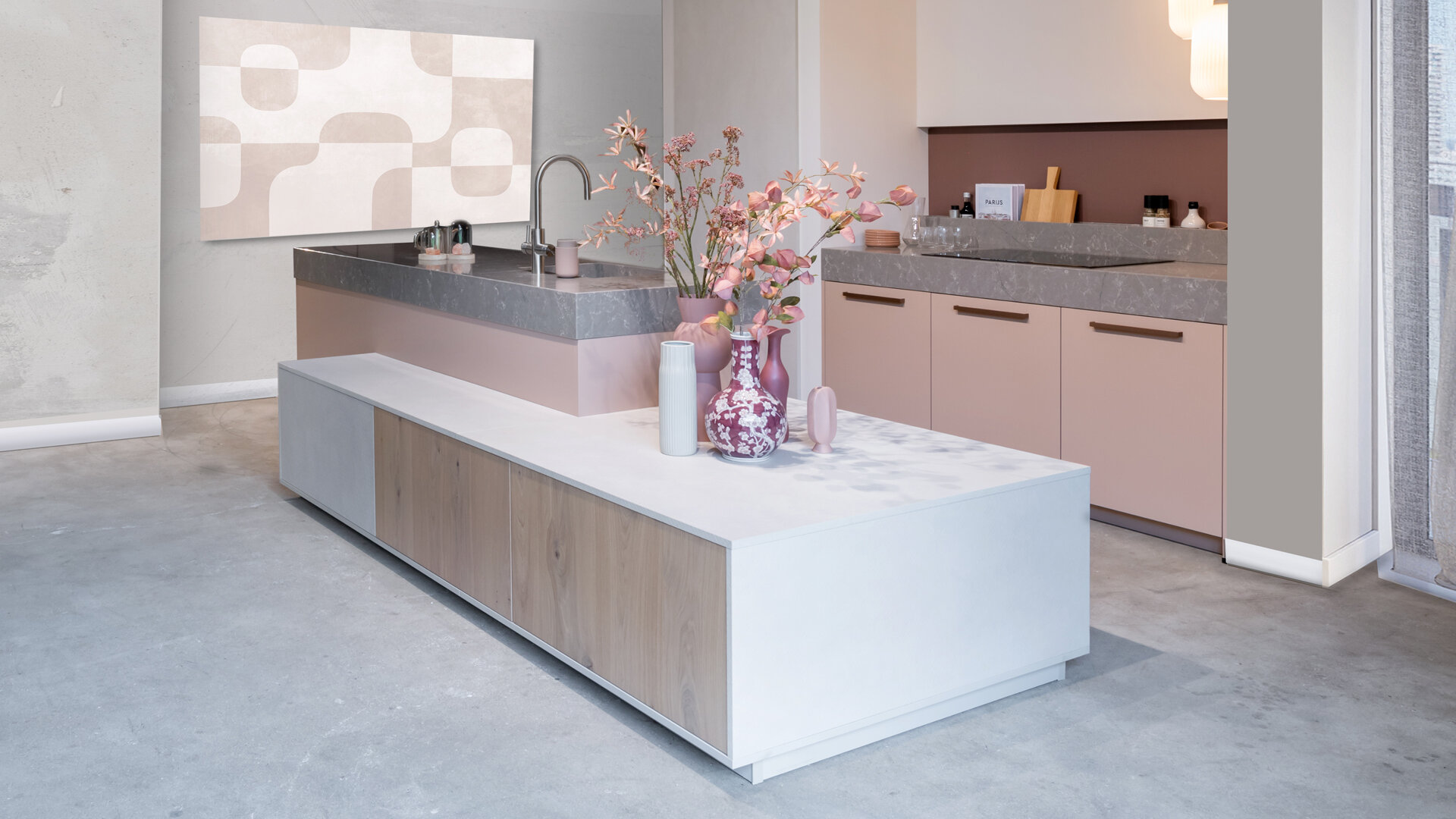 Nautical Navy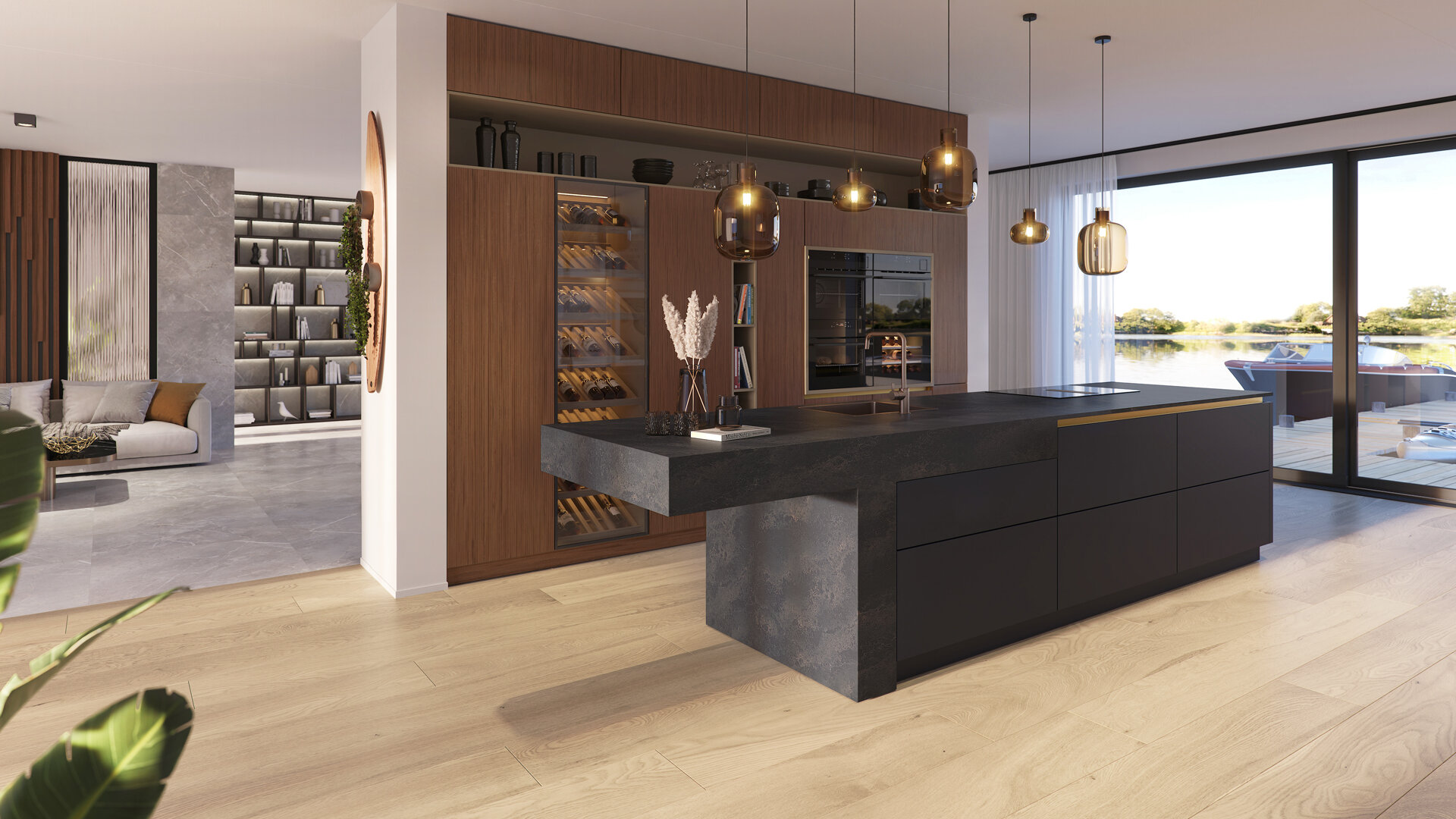 Black Marble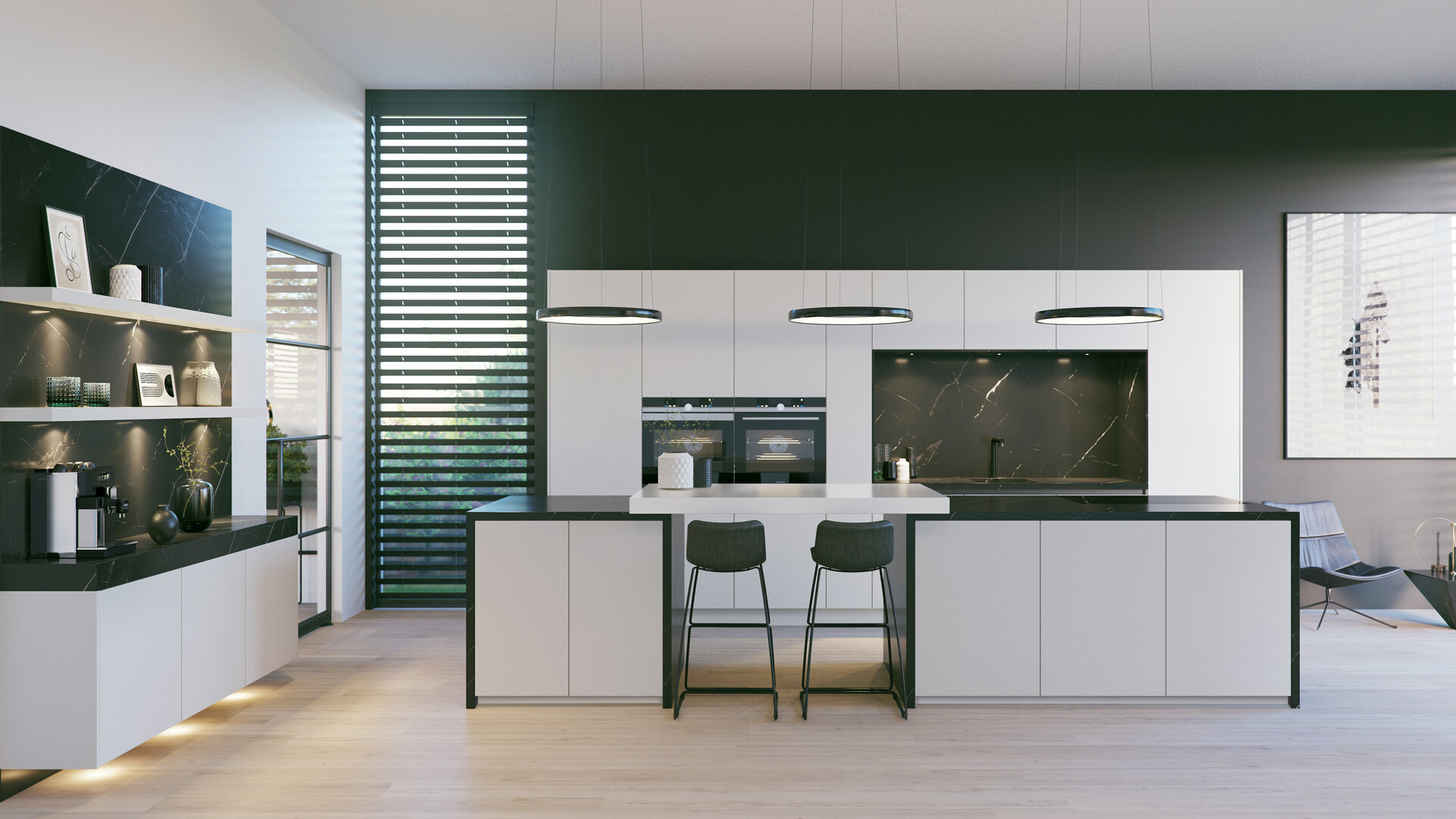 City chic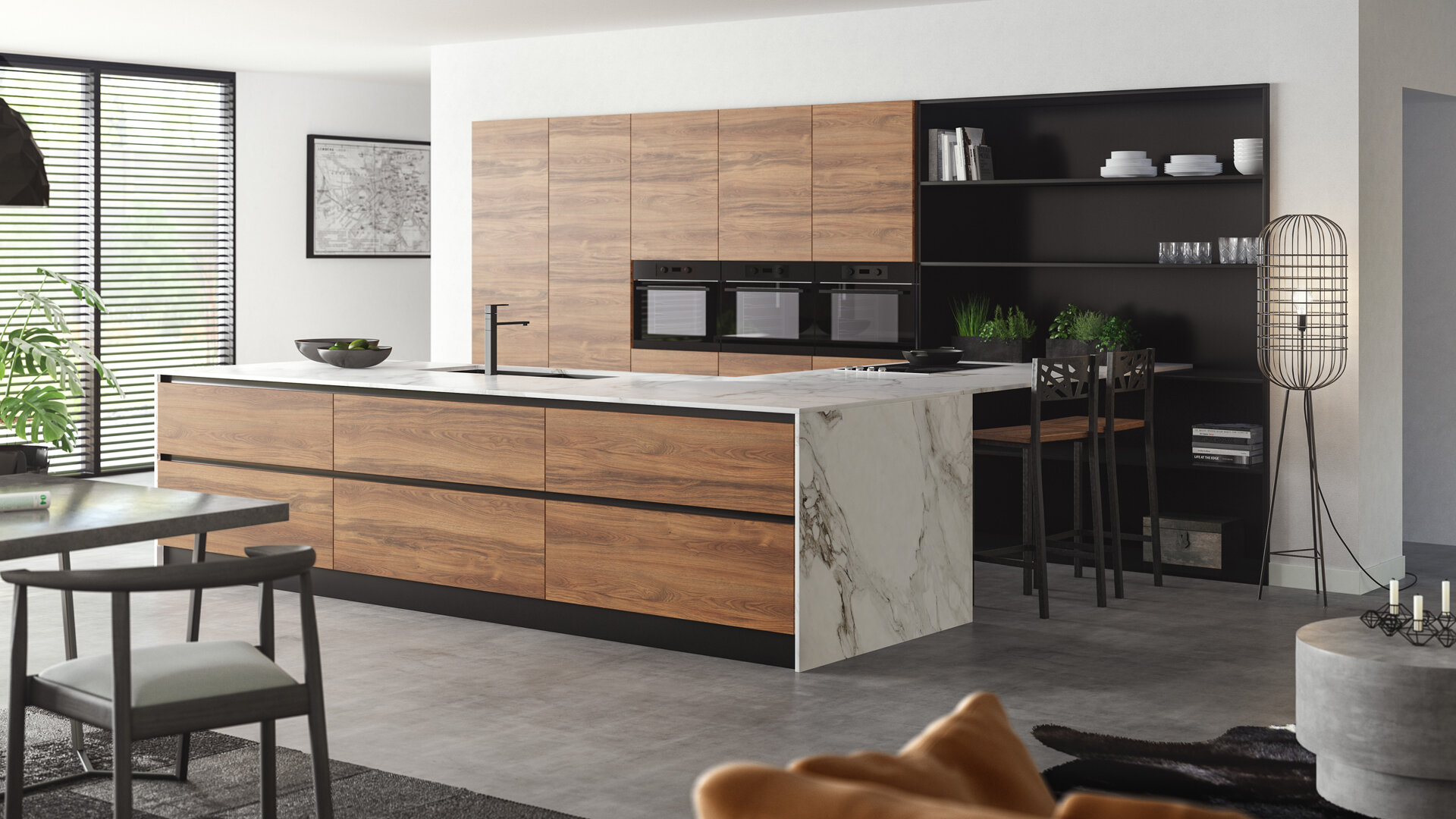 Matt Black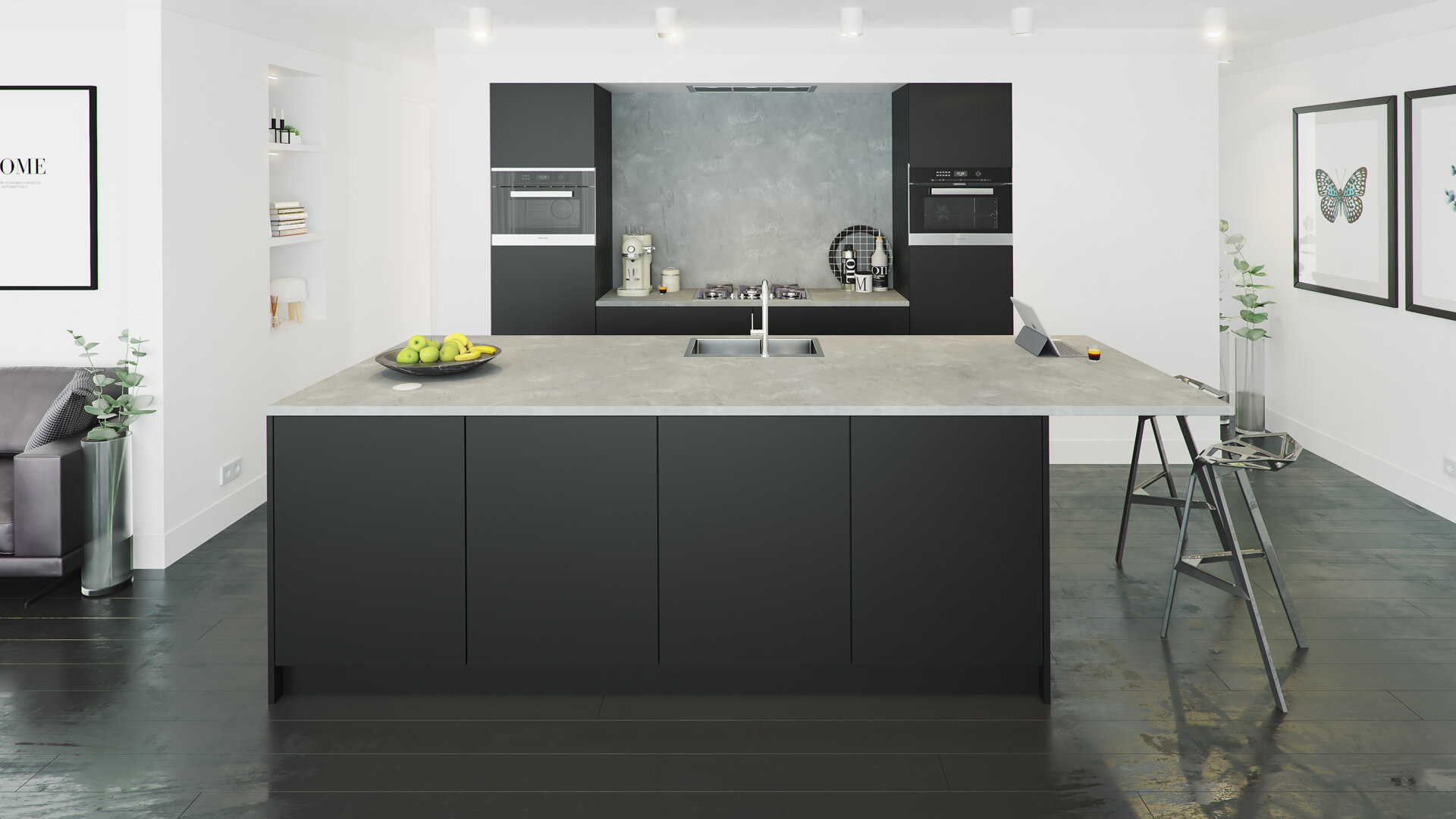 Northern Nature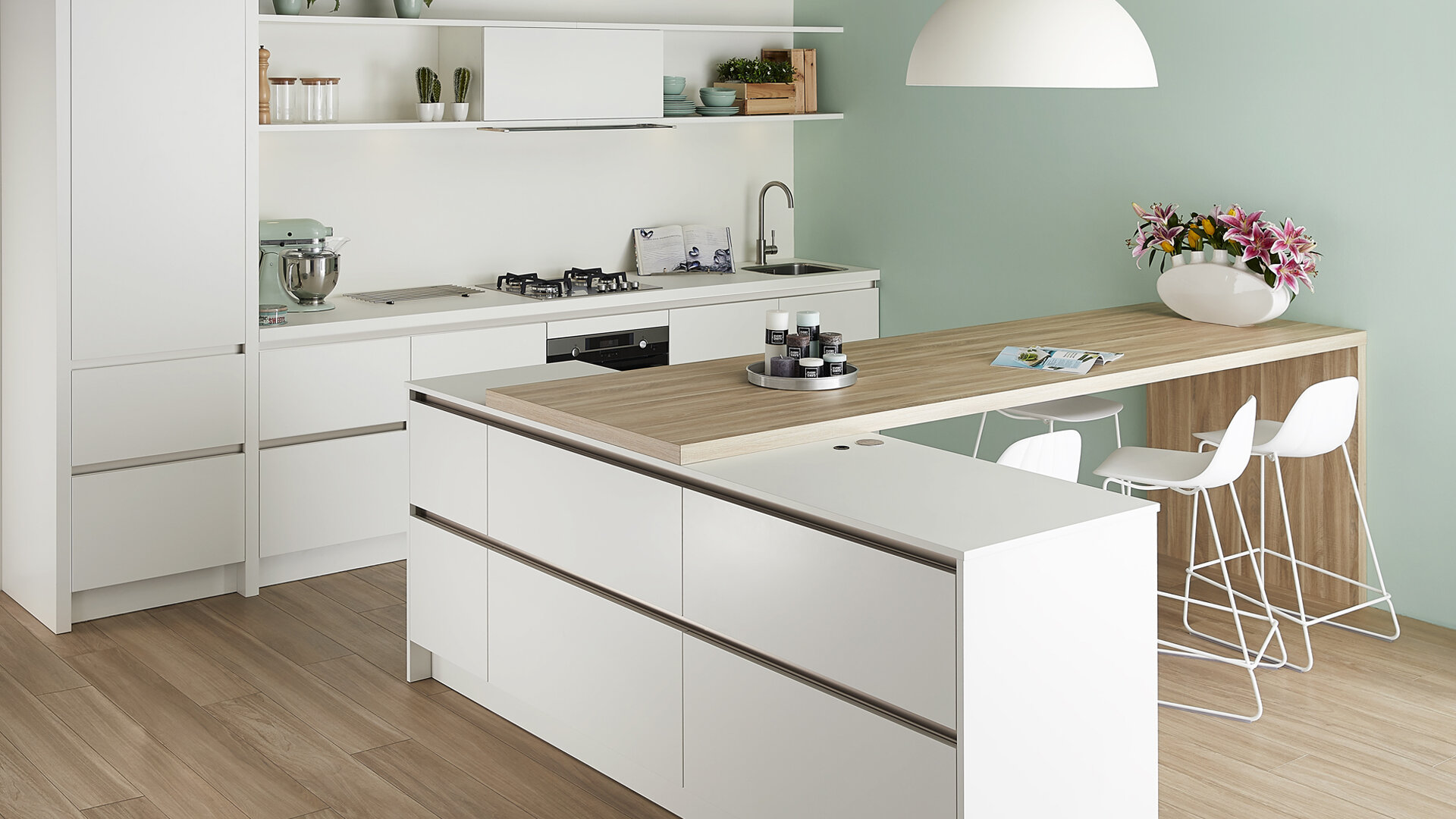 Perfect Sense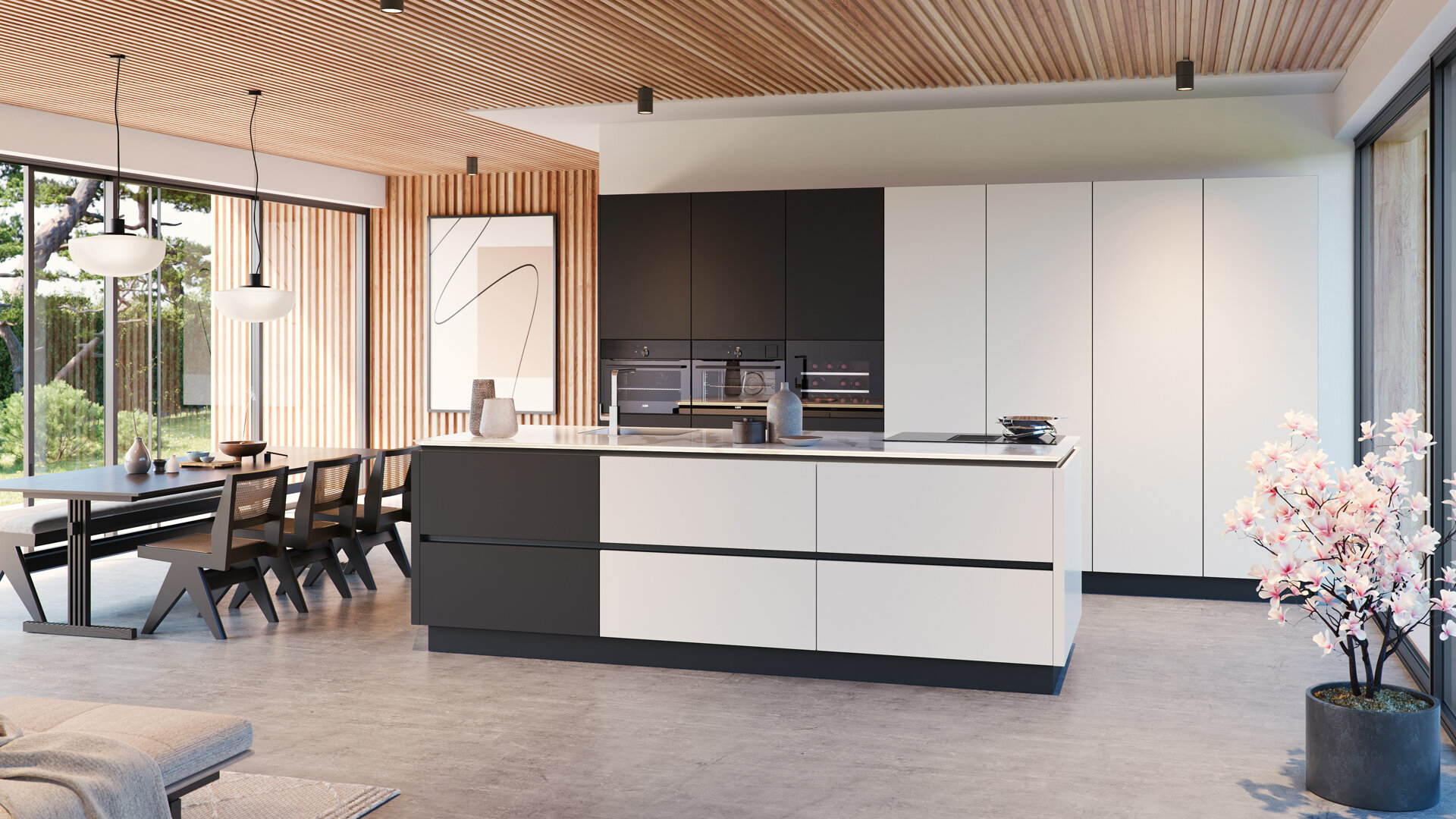 Pure Basic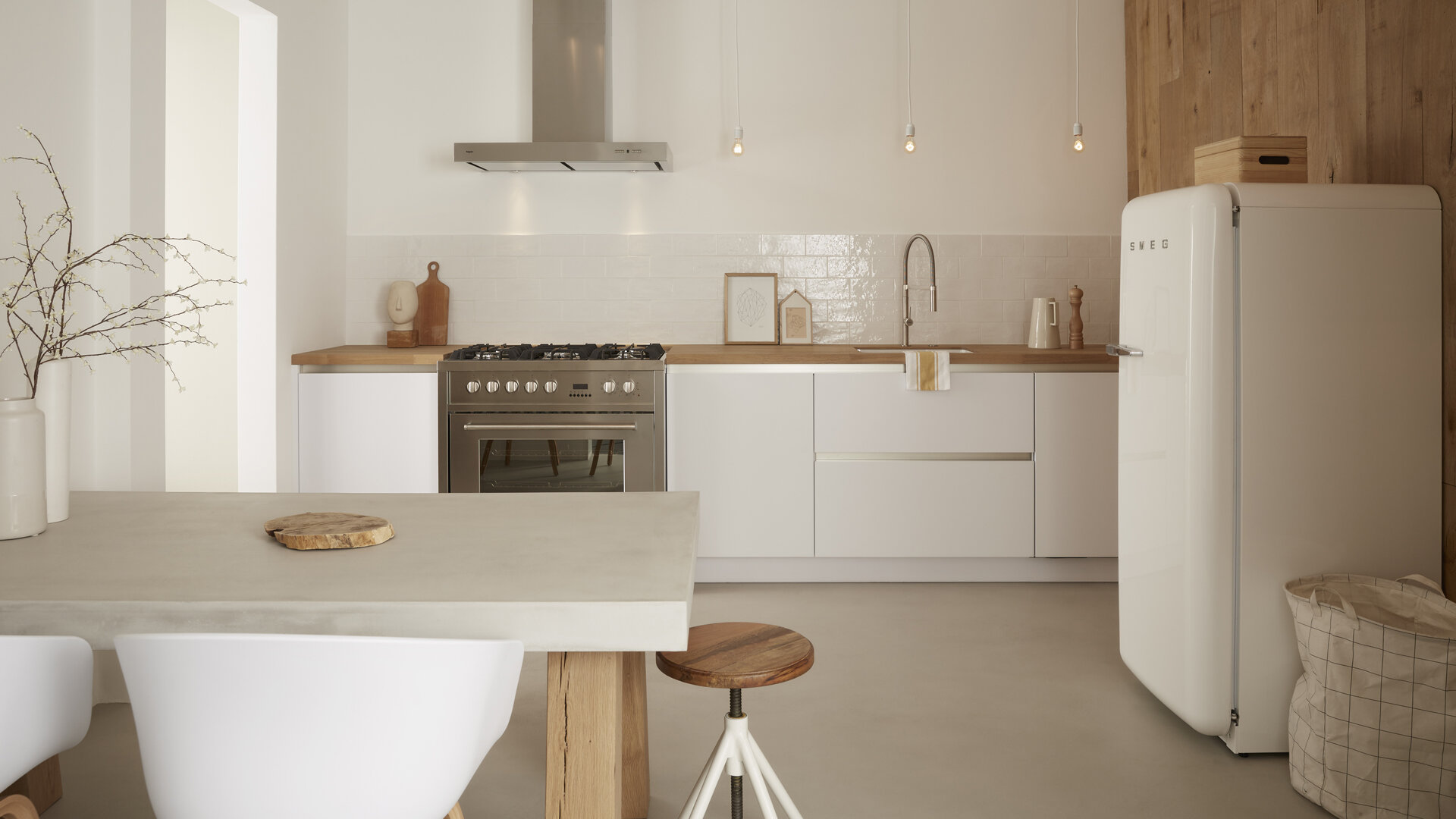 Classic kitchens
The classic living style is majestic and elegant with rich materials and deep colour palettes. Characteristic are symmetrical lines, ornaments and elements such as columns, panelling, chandeliers, fireplaces and bookcases. The interior evokes a feeling of luxury and wealth. 
Marbling Moods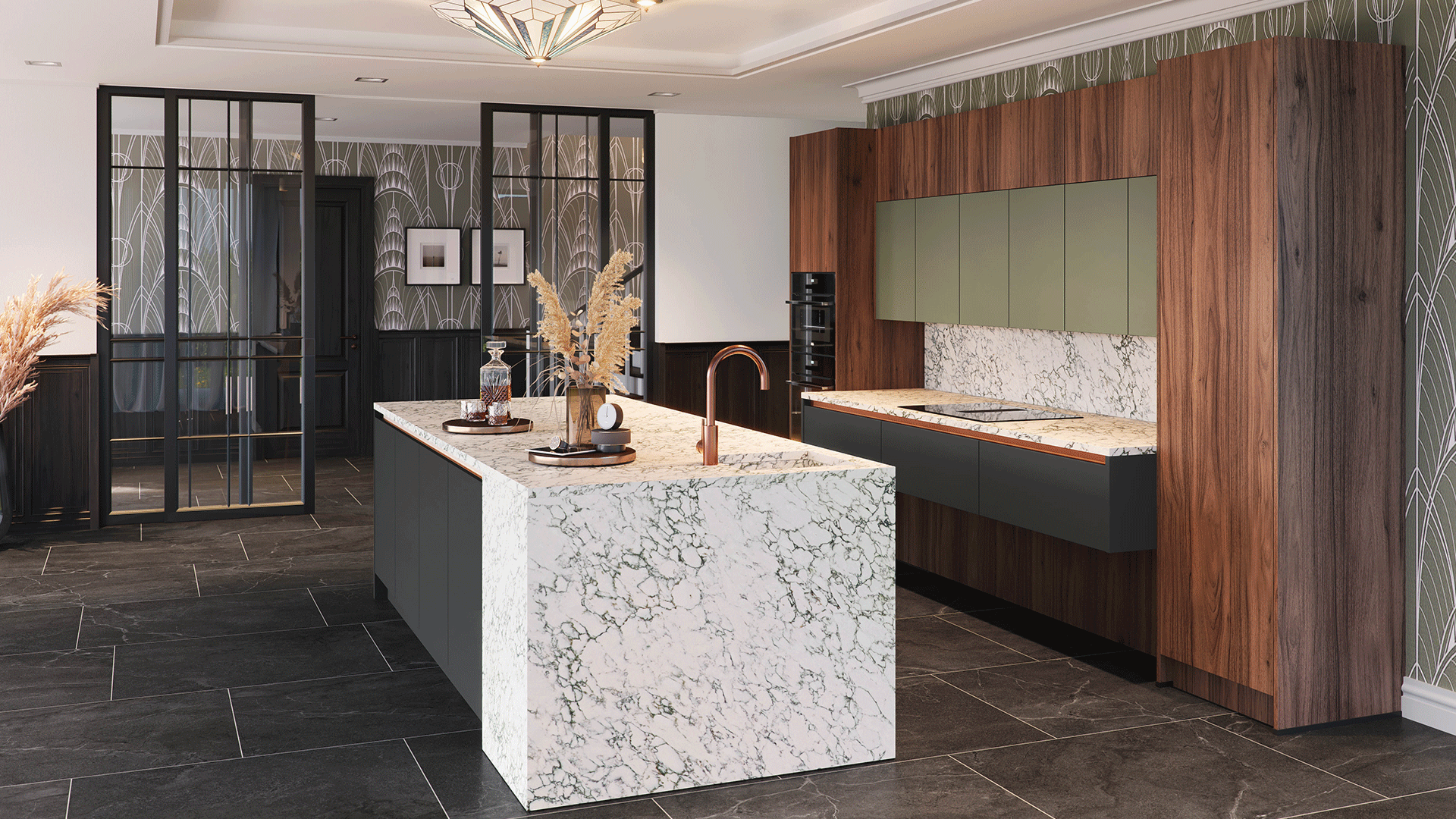 Majestic Mansion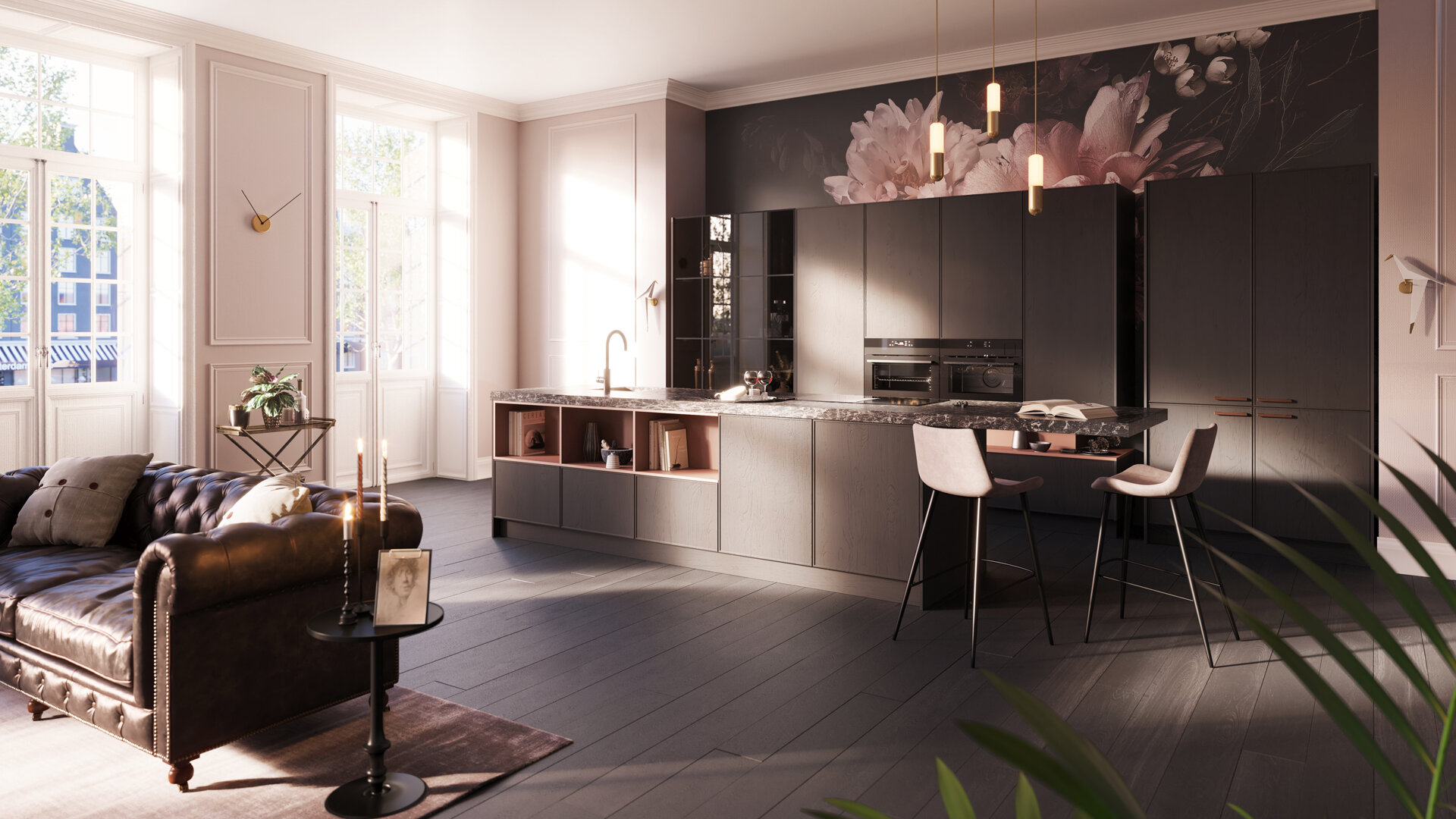 Bliss Boutique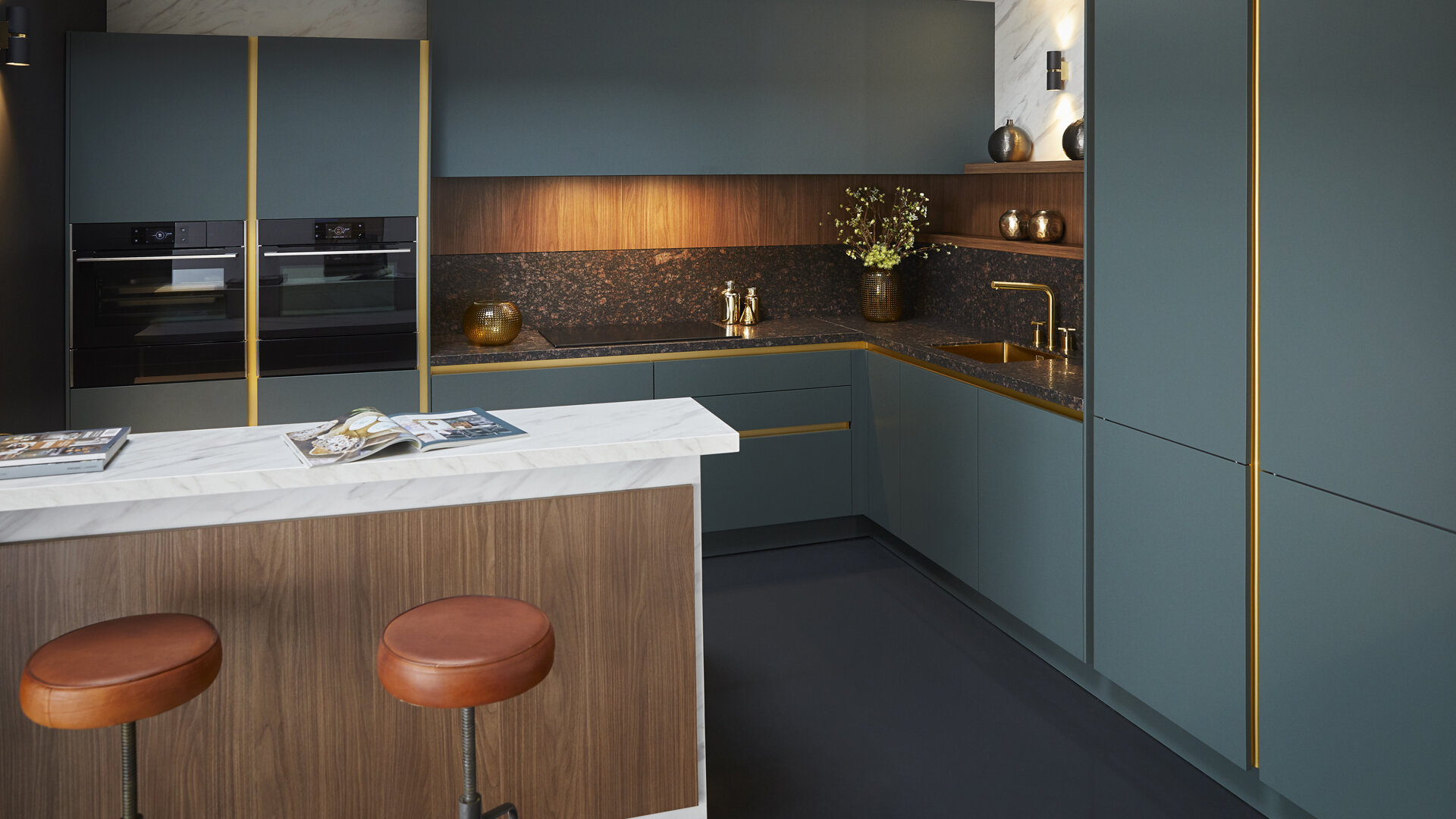 Glam Chic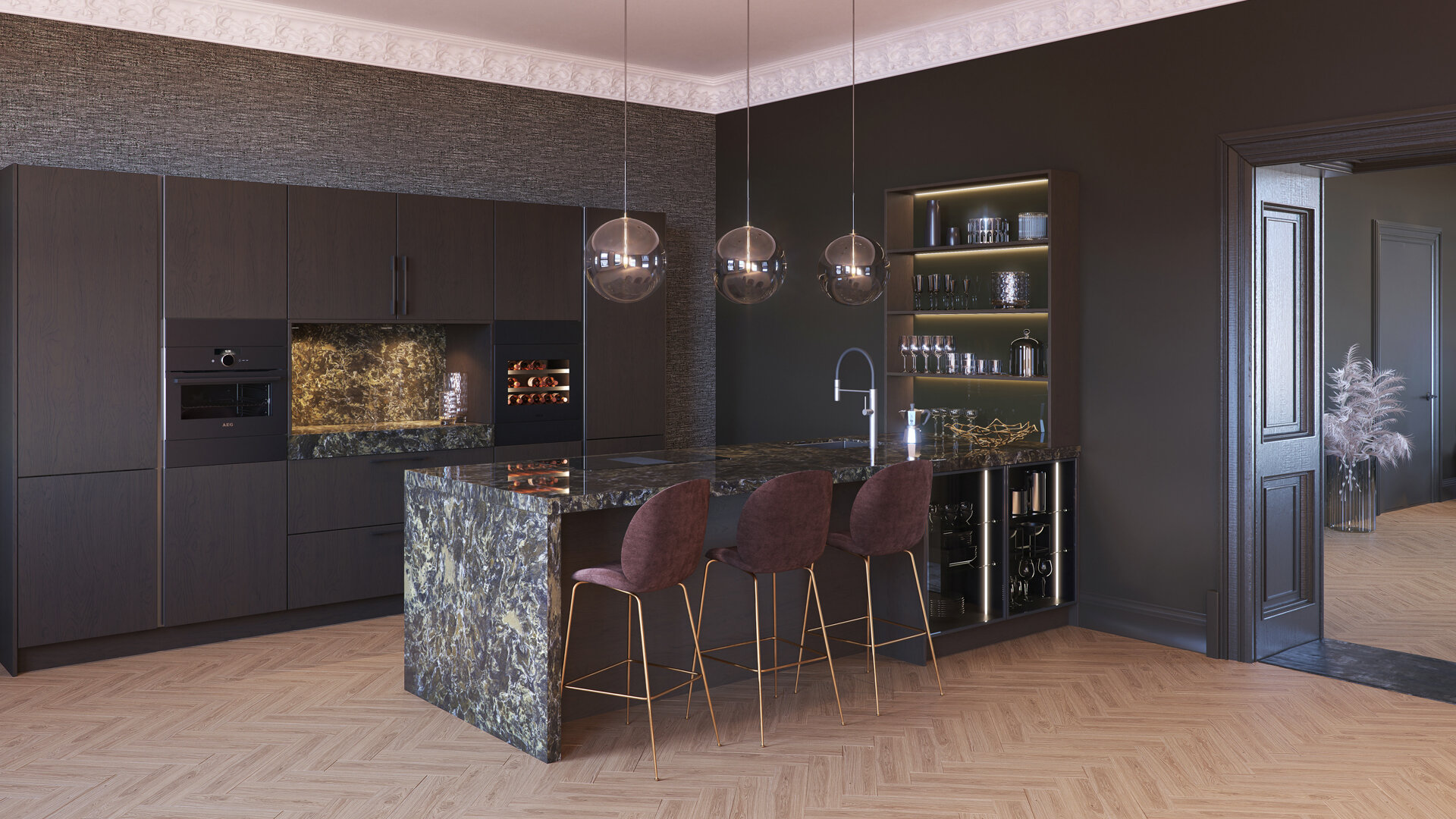 Raw Nature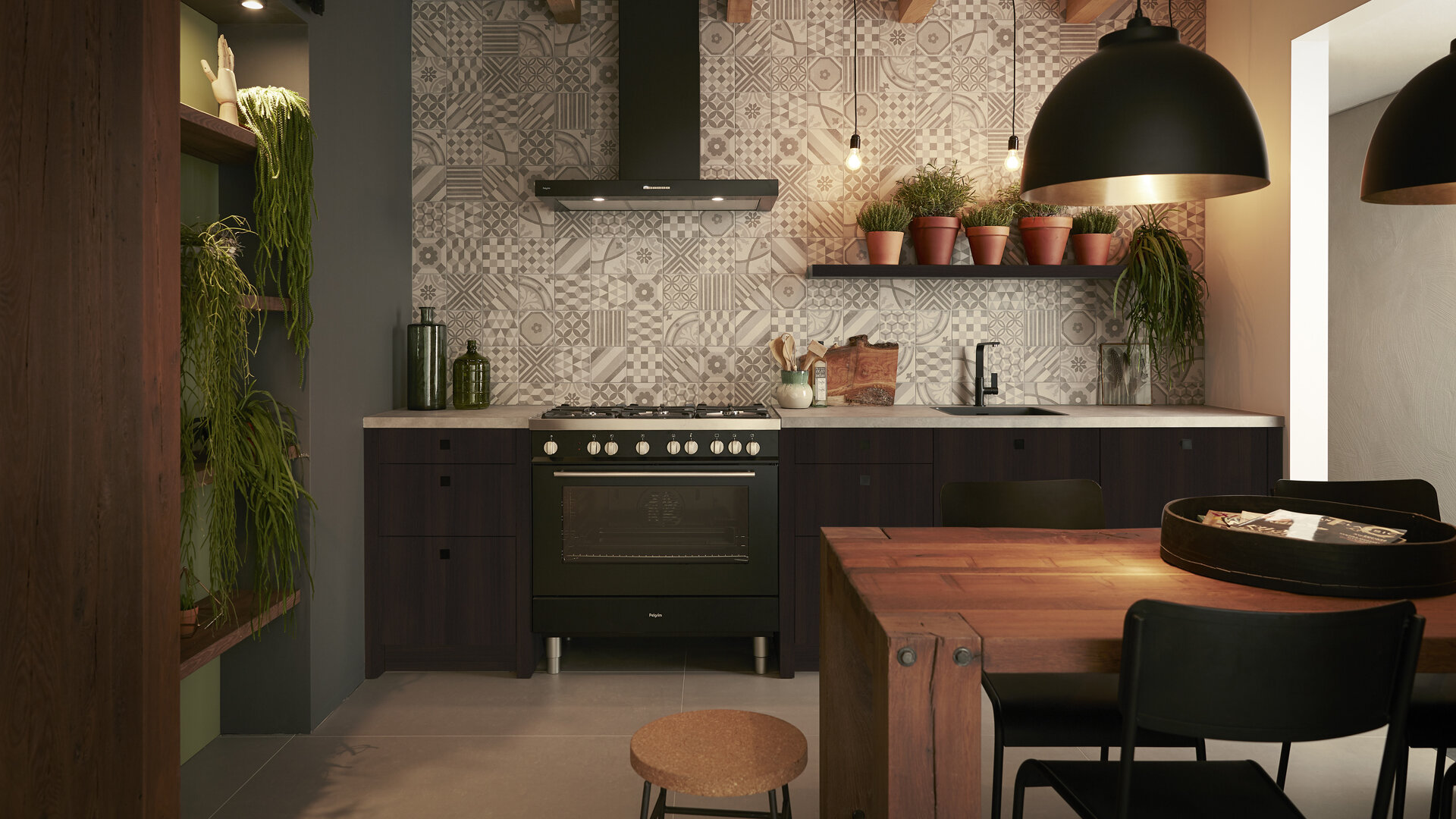 Country style kitchens
A country style interior breaths the atmosphere of the outdoors and incorporates many natural materials and botanicals. Inspired by charming holiday homes and cottages, the country style offers warmth, tranquility and cosiness. 
New Country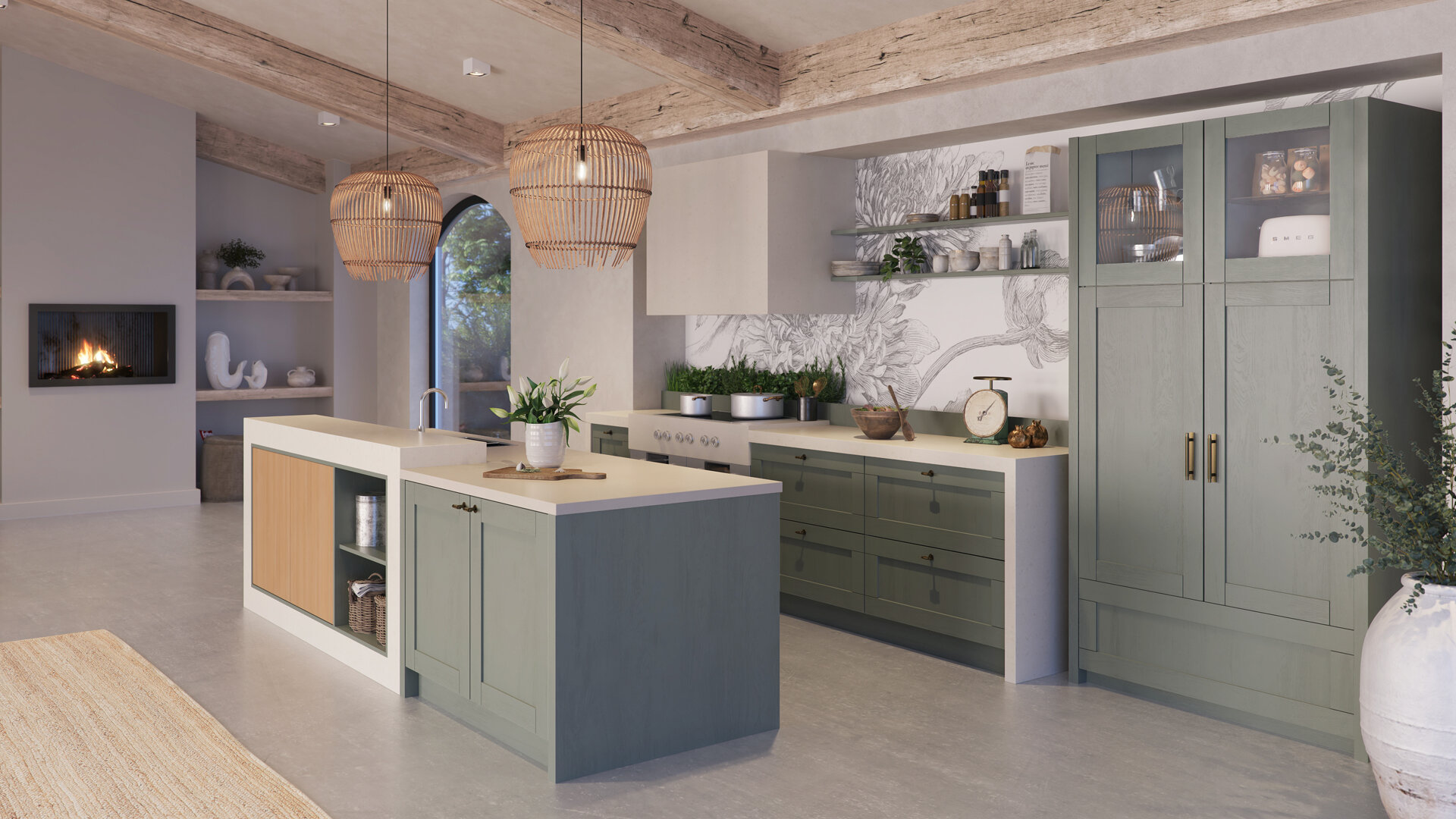 Cottage Life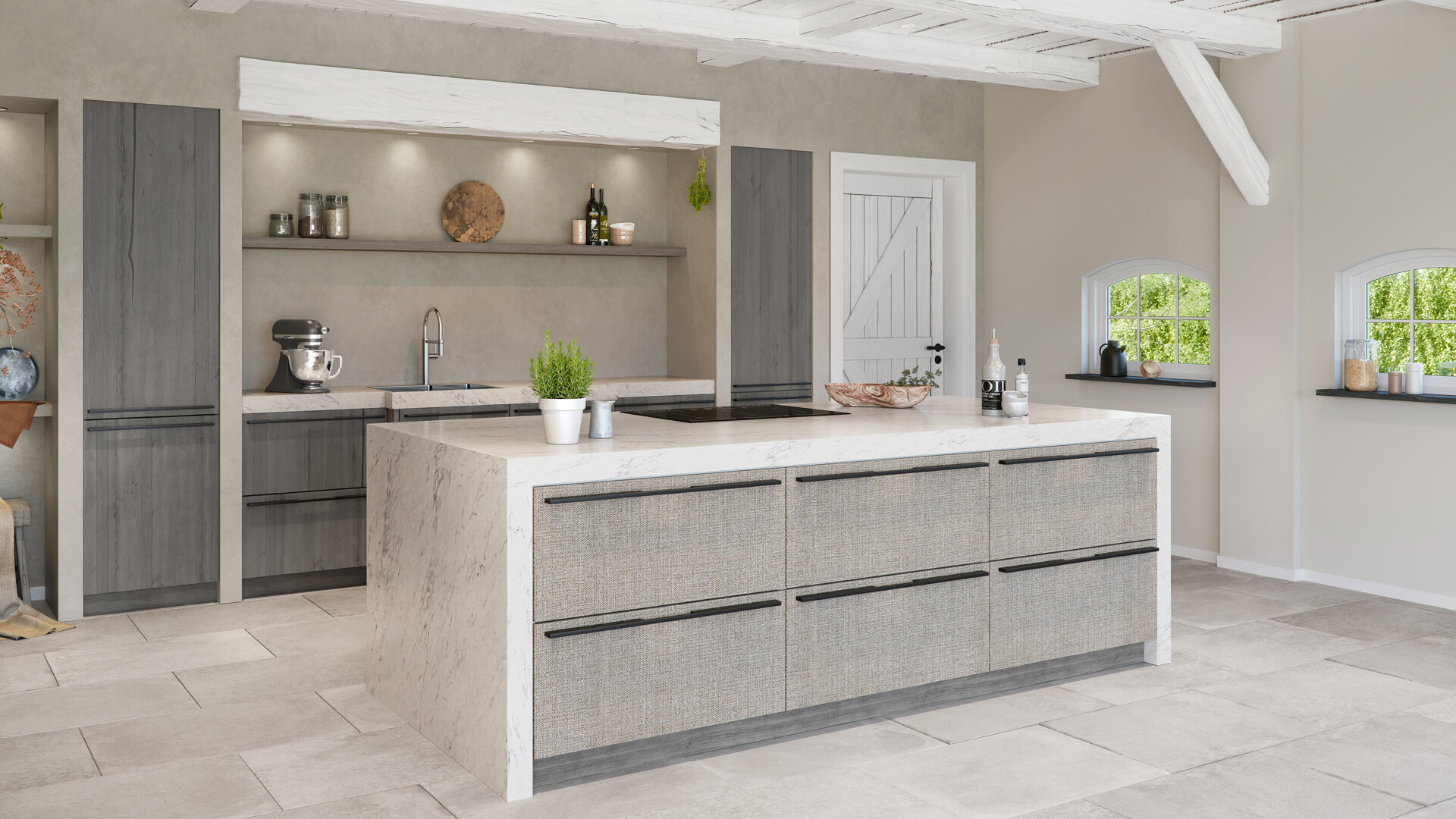 Smokey Wood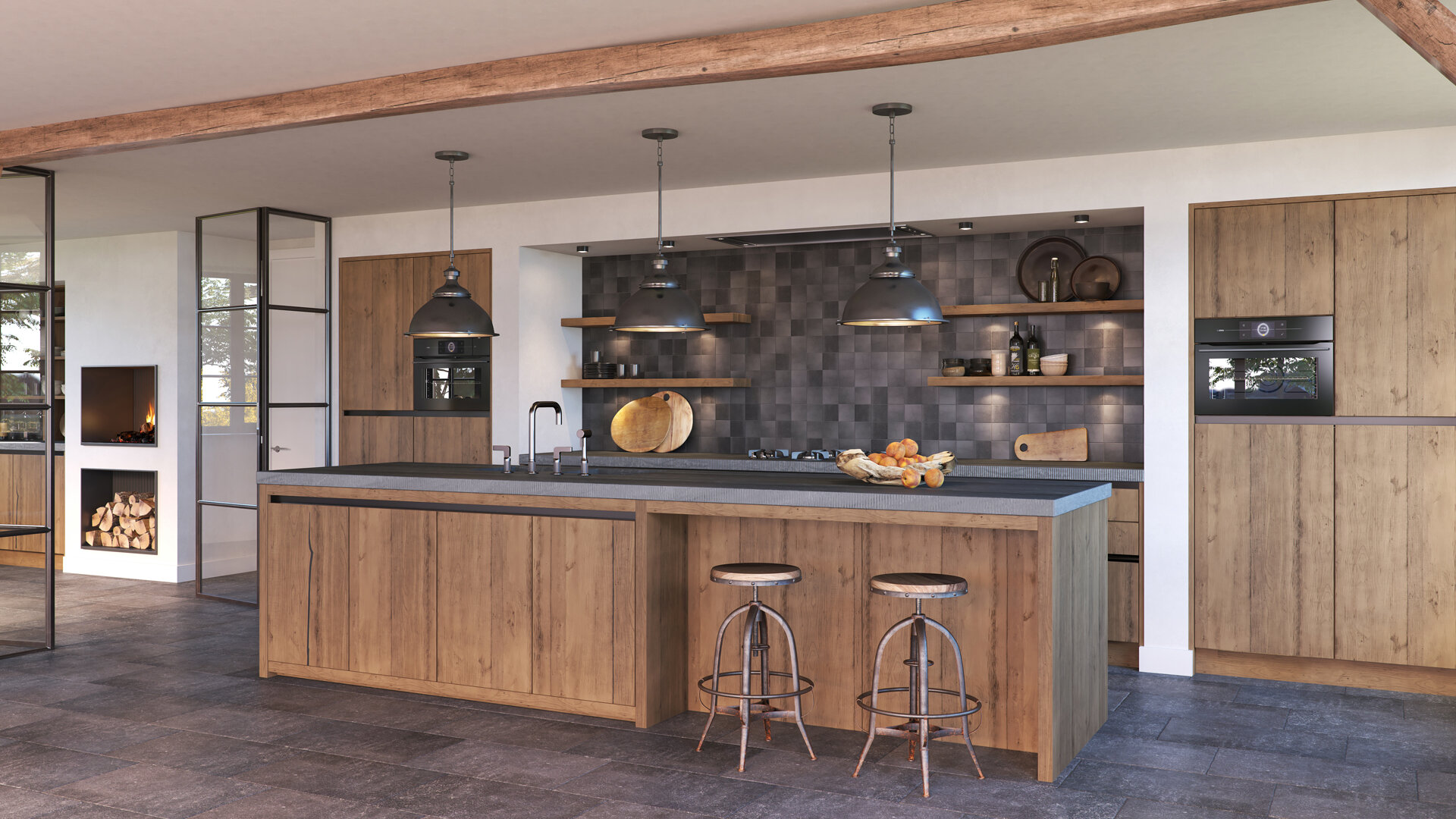 Black Cottage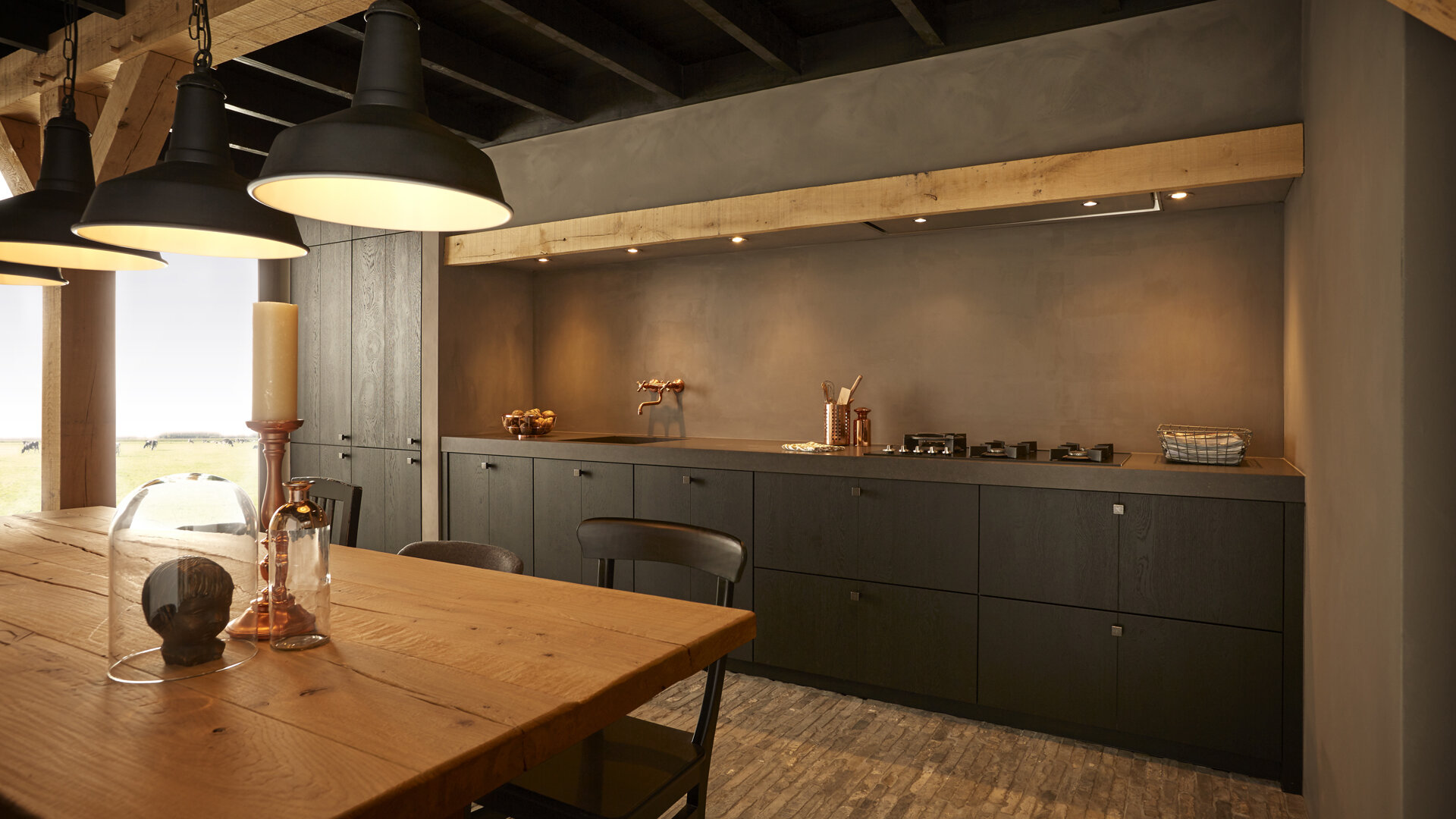 Modern Farmhouse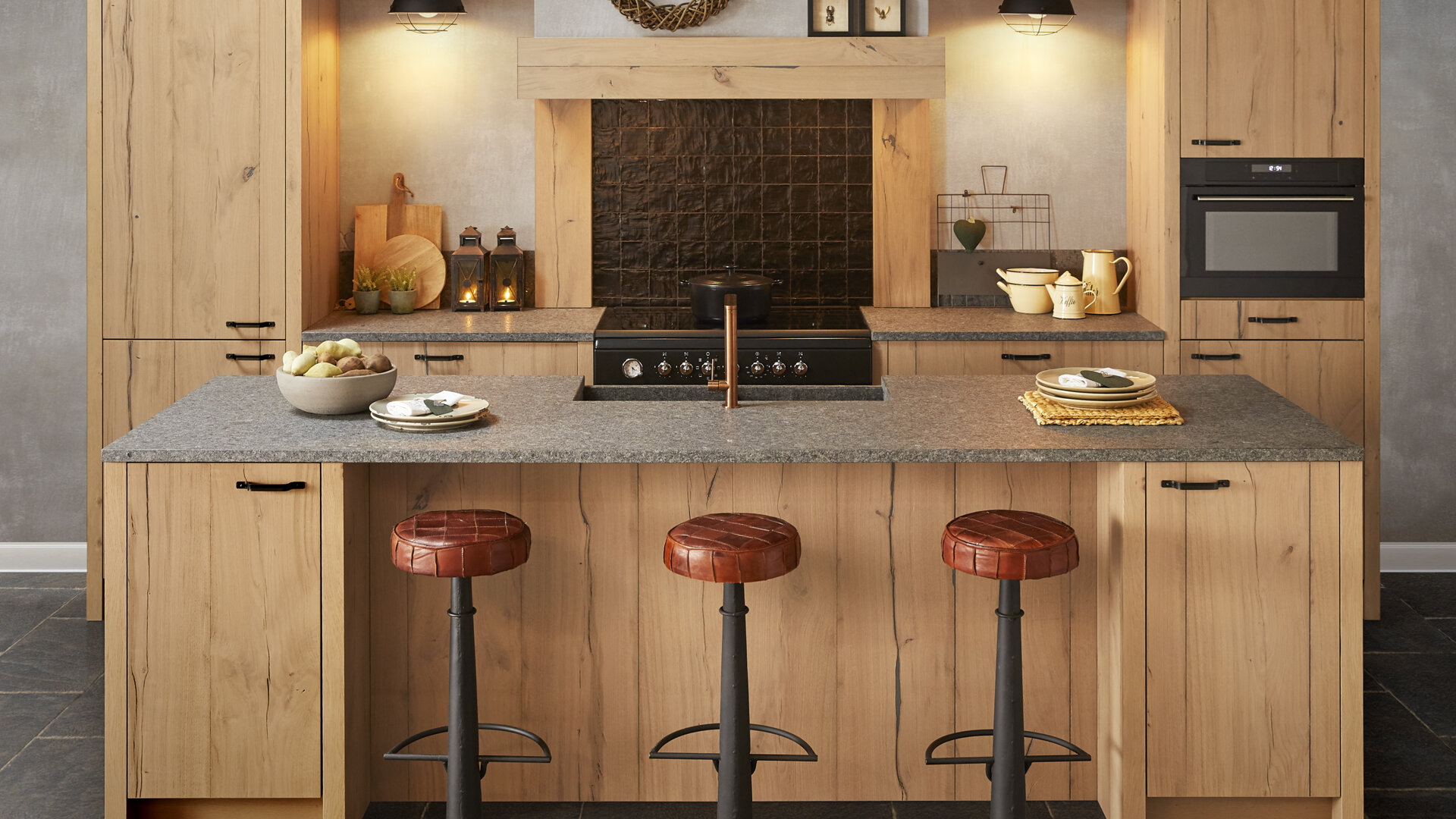 Natural Basic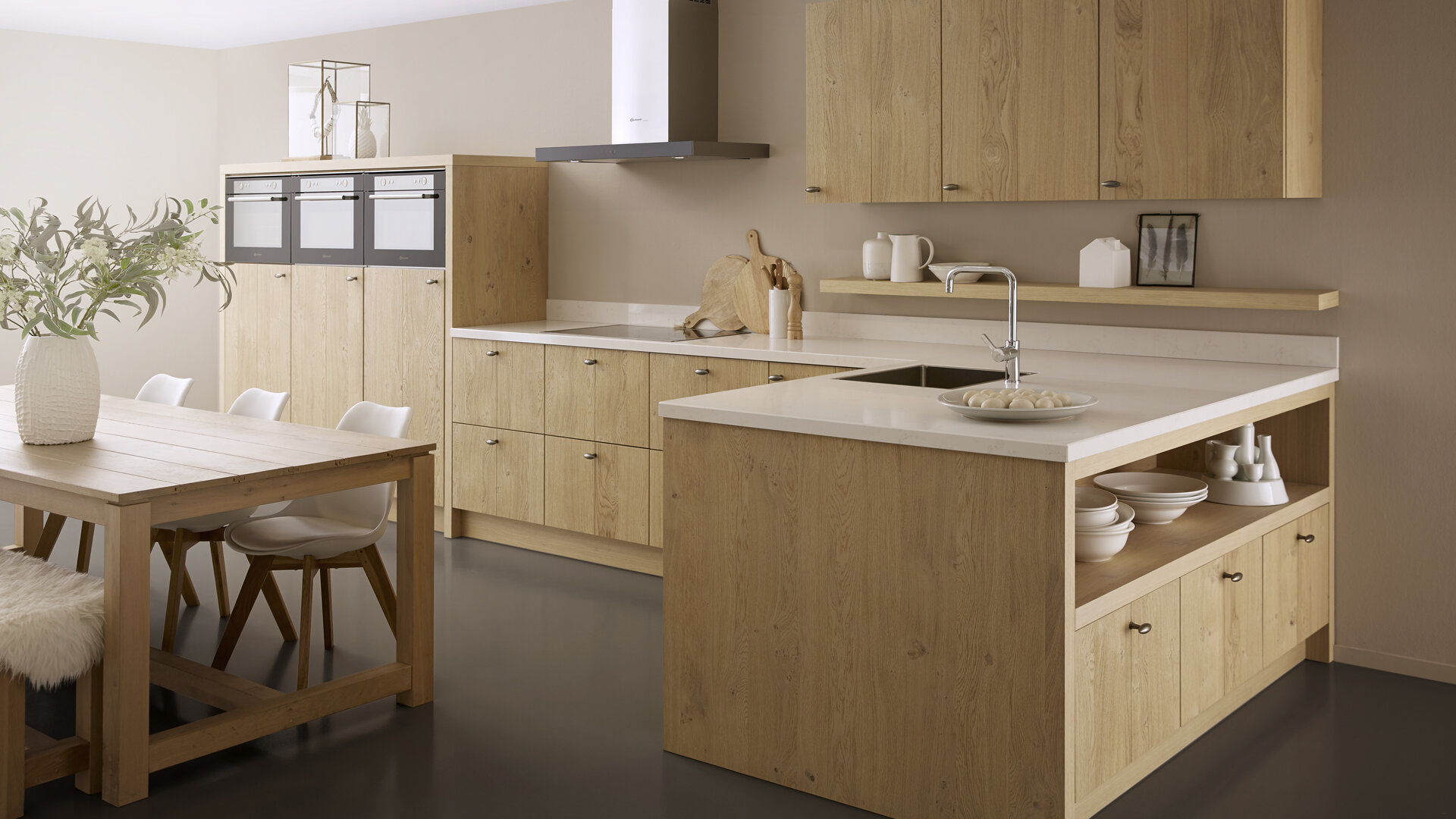 Industrial kitchens
The industrial style of living is reminiscent of old (factory) buildings or lofts. Construction details such as steel beams, concrete or brick are characteristic details in these types of design schemes. Robust and aged materials give this interior a sturdy touch. 
Urban Nude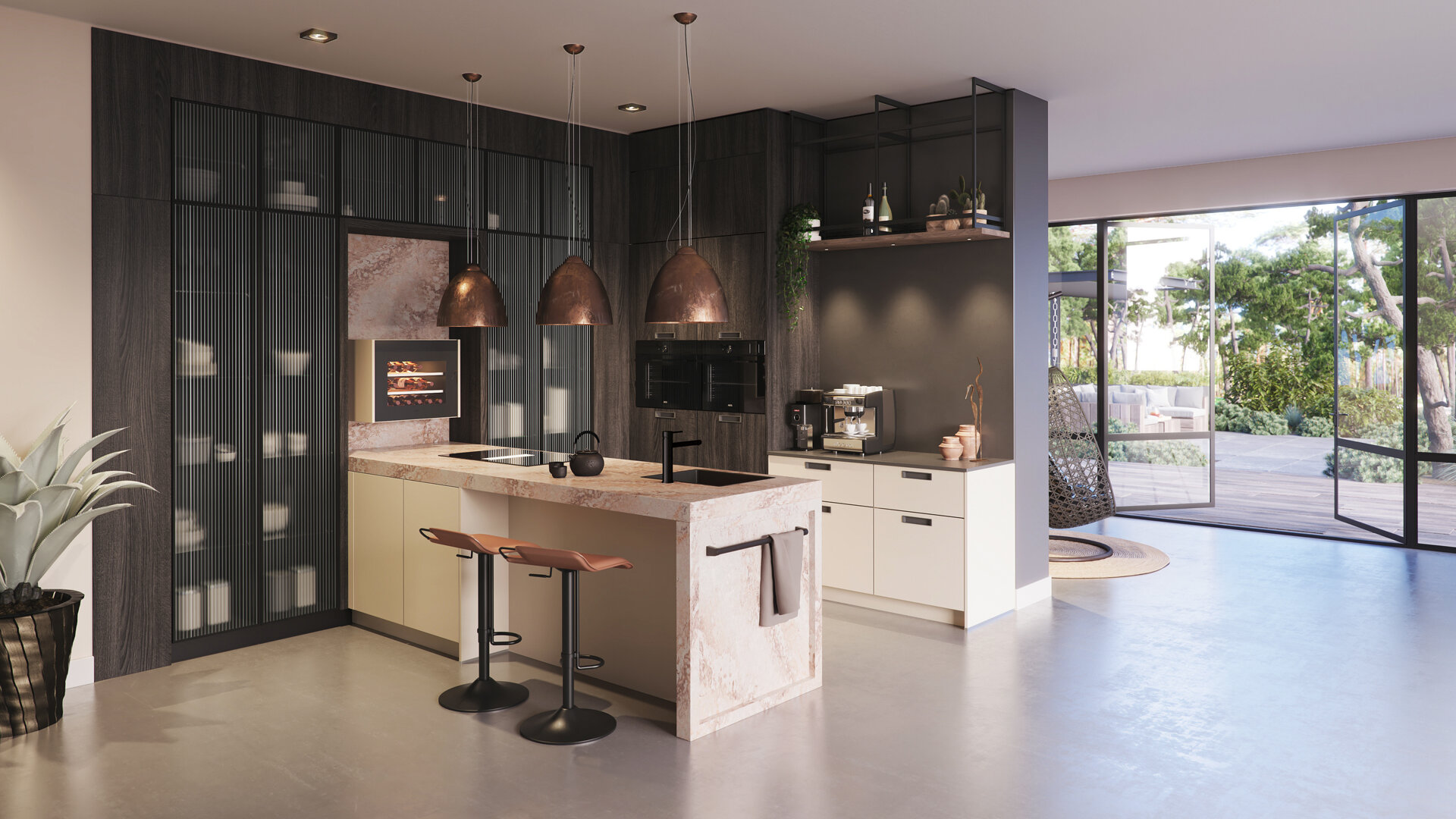 Black Metal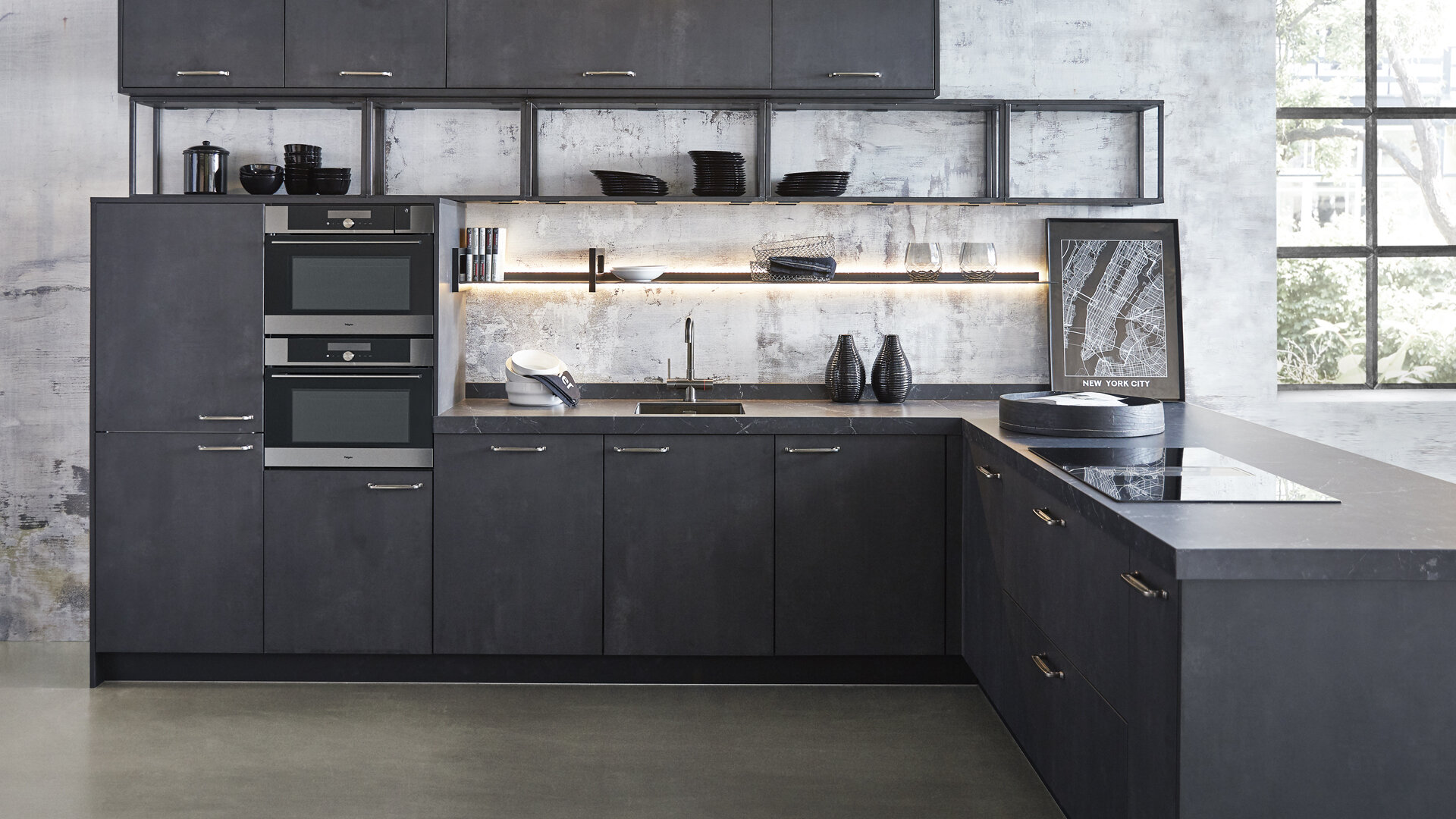 Dark Rituals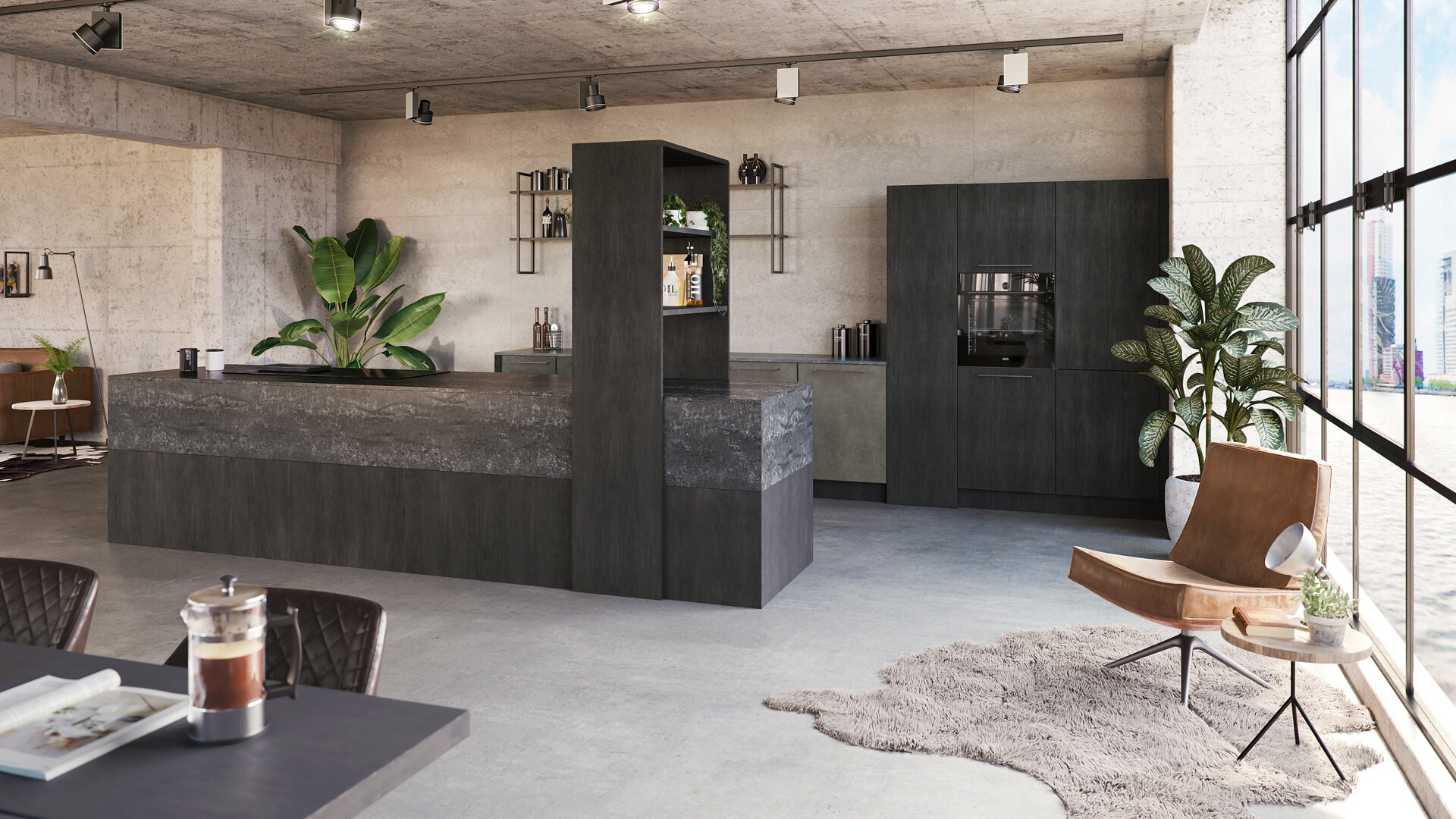 Brooklyn Brick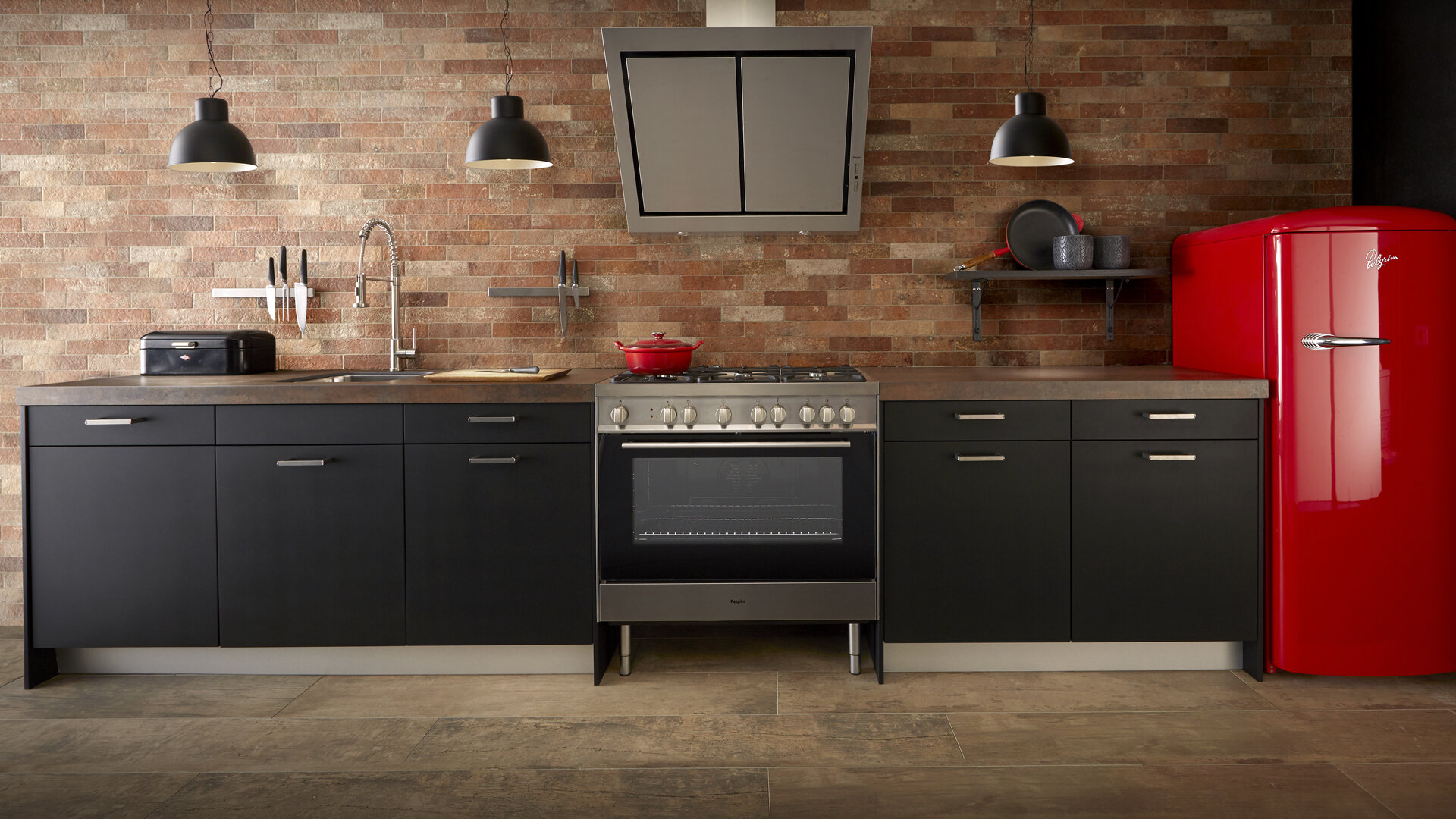 Concrete Jungle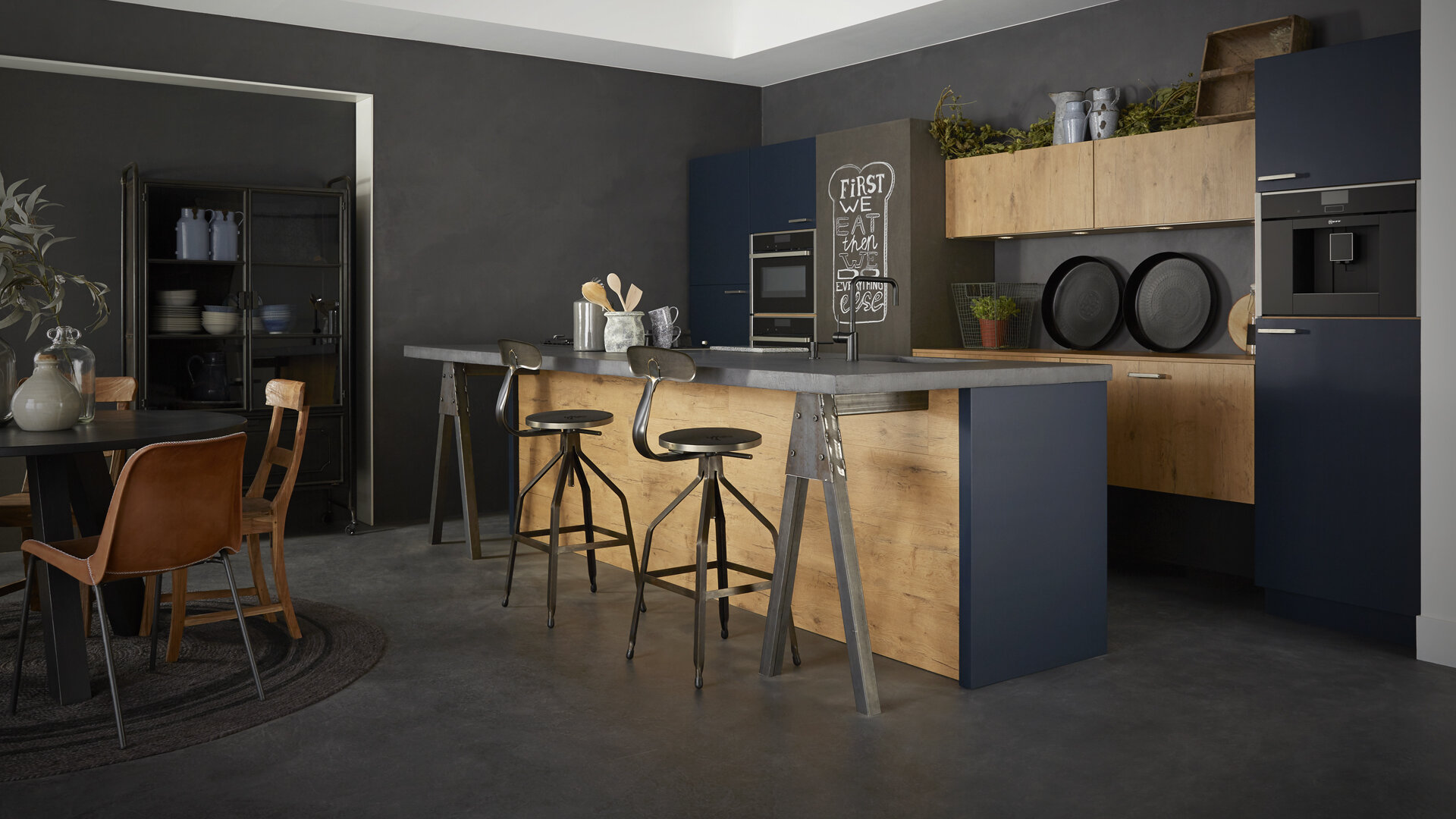 Rock Solid